We are so excited you have visited the Huntington University Cheerleading page. Attending Huntington University is a great decision and becoming involved on campus will make your college experience even greater.

The Forester Cheer Squad is looking for athletes who have cheerleading, dance, gymnastics, stunting or tumbling experience. If you are interested in becoming a Huntington University cheerleader, please complete the Cheer Squad Questionnaire.

If you are interested in cheering for Huntington University or finding out more information, please contact Coach Overfelt at aoverfelt@huntington.edu.

Thank you for visiting our website and GO FORESTERS!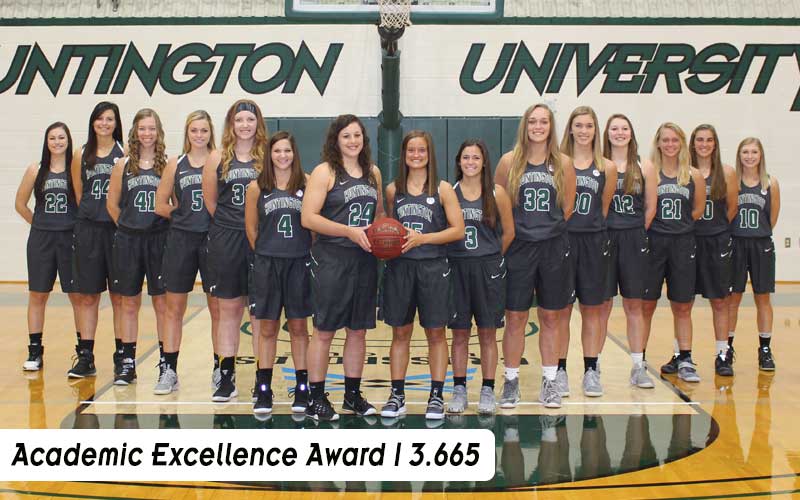 HUNTINGTON, Ind. - Each year an Academic Excellence Award is given to the HU athletic team with the highest team grade point average for the year. The women's basketball team claimed the top spot for the 2017-18 year with a team GPA of 3.665.

"I want to congratulate all of our student-athletes for their outstanding academic performance on the year," said HU athletic director Lori Culler. "With four teams tallying a 3.5 or higher GPA and 14 of our 18 programs posting a 3.1 or better,…