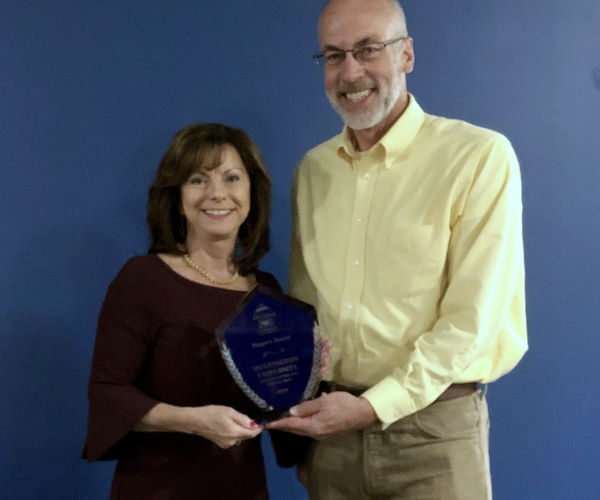 At the Peoria Chamber of Commerce 100th Anniversary and Awards Banquet on June 14, Peoria Mayor Cathy Carlat announced that this year's Mayor's Award recipient is Huntington University Arizona! The Mayor's Award is one of several annual awards that honor businesses, organizations and individuals who have a positive impact on the Chamber of Commerce and the Peoria community. Every year, the Chamber asks the mayor of Peoria to select a recipient for and present the Mayor's…
Since 1897, Huntington University has been preparing students to impact the world for Christ.
From the moment you become a Forester, you are challenged to reach your potential by working on professional-level productions with professional-level equipment. Our goal is not only to cultivate your God-given talent but to give you free access to everything you need to become successful in the media and entertainment industry.
Since 2016
Film Festival Official Selection
Award-Winning Films
Nominated Student Emmy Films
Award-Winning Student Emmy Films
Ranked #2 Nationally in 2018 from the Broadcast Education Association