Christ-Centered Education
The Psychology Department offers an atmosphere of stimulating scholarly inquiry within a supportive Christian environment. As a psychology major, you will be encouraged to develop and strengthen your personal system of Christian values. We will help you relate the scientific study of behavior and mental processes to the truth found in Christ.
At Huntington, you will develop an appreciation for the complexity of human behavior. We will foster your critical thinking skills, and prepare you for graduate study or entry-level employment in a psychology-related field.
Continue Your Graduate Studies at HU
Huntington University offers a Master's in Counseling program in Huntington and Fort Wayne. Students study under skilled faculty and gain real-world experiences at our LifeSpring Counseling Center.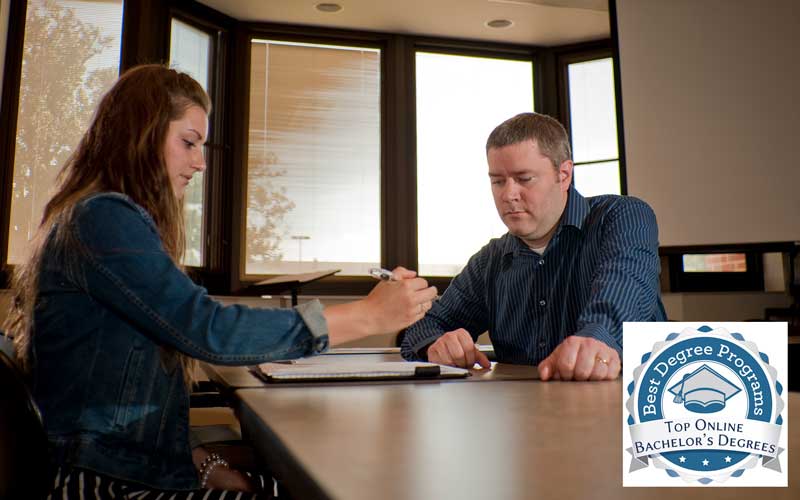 Huntington University announced that BestDegreePrograms.org has ranked its online psychology program #14 out of the 30 best online programs in the United States. The 2018 list includes private, non-profit colleges.
"We strive to create a personal experience through our online program and help the students develop a professional mindset for the field," stated Dr. Tanner Babb, Associate Professor of Psychology / Associate Academic Dean.
BestDegreePrograms.org reviewed 110 accredited…
Featured Alum
A Heart for Helping
Alumni Allison (Finley) Overfelt graduated from Huntington University in 2014 with a degree in psychology. During her time at HU, Allison participated in cheerleading for all four seasons and now continues to coach the program today. Originally from Plymouth, Indiana, Allison selected Huntington because of the accepting community on campus. "I choose HU because I loved the atmosphere…
Featured Faculty
Laura Gerig
Dr. Laura Gerig holds a bachelor's degree in psychology from Taylor University and a master's degree and a PhD in school psychology from Ball State University. Her doctorate specialized in neuropsychology. Her areas of interest are child development and psychological assessment.