Christ-Centered Education
The Psychology Department offers an atmosphere of stimulating scholarly inquiry within a supportive Christian environment. As a psychology major, you will be encouraged to develop and strengthen your personal system of Christian values. We will help you relate the scientific study of behavior and mental processes to the truth found in Christ.
At Huntington, you will develop an appreciation for the complexity of human behavior. We will foster your critical thinking skills, and prepare you for graduate study or entry-level employment in a psychology-related field.
Continue Your Graduate Studies at HU
Huntington University offers a Master's in Counseling program in Huntington and Fort Wayne. Students study under skilled faculty and gain real-world experiences at our LifeSpring Counseling Center.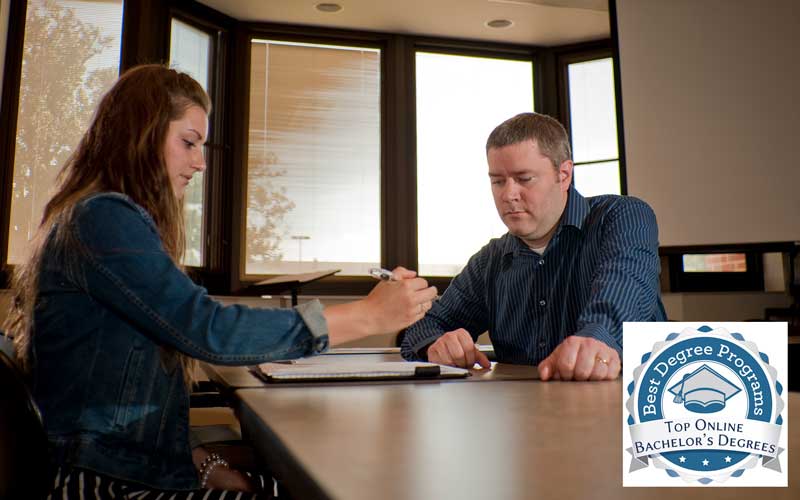 Huntington University announced that BestDegreePrograms.org has ranked its online psychology program #14 out of the 30 best online programs in the United States. The 2018 list includes private, non-profit colleges.
"We strive to create a personal experience through our online program and help the students develop a professional mindset for the field," stated Dr. Tanner Babb, Associate Professor of Psychology / Associate Academic Dean.
BestDegreePrograms.org reviewed 110 accredited…
Featured Alum
Erin (Steury) Devers
Few make the direct jump from undergraduate degree to doctoral studies. Erin (Steury) Devers' Huntington University education gave her the ability to meet that challenge. "I was prepared to approach research questions from a different perspective than others in my field," said Erin, a 2002 graduate. "This difference in perspective helped me to add new pieces to the way we address…
Featured Faculty
Rebekah Benjamin
Dr. Rebekah Benjamin joined the faculty at Huntington University in 2015. She earned her A.B. in English and her teacher licensure through Indiana Wesleyan University, and went on to earn her M.A. and Ph.D. in Educational Psychology at The University of Georgia, specializing in applied cognition and development.