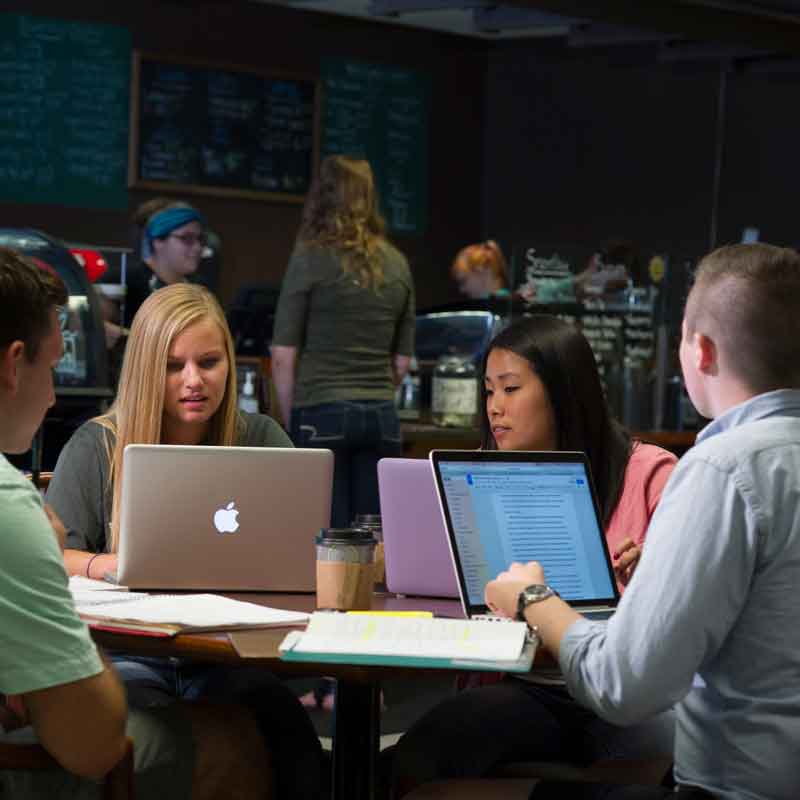 Huntington University provides transcripts for alumni at no charge. Transcript requests should be directed to the Office of the Registrar and must be signed by the student (or former student) in compliance with federal law.
You may request a transcript electronically via the Portal (login required). Alternately, you may download the transcript request form to complete and send to us by mail, email, or fax, or you may simply write to us to request your transcript. Requests by email must include a scanned copy of your signed transcript request.
Requests must include:
your name (current name and the name when in attendance, if applicable)
the address, email address, or fax number to which the transcript is to be sent
your current address
your telephone number
your signature
Additional identifying information, such as date of birth, social security number, approximate dates of attendance, and previous names are helpful to us as we locate your record.

If you are sending your transcript to a large organization, it is helpful to include in the destination address a department name or the name of an individual at the organization who should receive your transcript to help insure that it reaches the office for which it is intended. We will be happy to send transcripts via fax if you are facing a short deadline. However, keep in mind that many organizations will not recognize a faxed transcript as official.

If you have questions about obtaining your college transcript, please send an email to transcripts@huntington.edu.
Contact Info for Transcript Requests
Mailing Address:
Registrar's Office
Huntington University
2303 College Avenue
Huntington, IN 46750
Fax: (260) 359-4086
Email: transcripts@huntington.edu