Is an online degree in Not-for-Profit Leadership right for me?
If you're interested in helping others through a not-for-profit organization, learning what it takes to be an effective leader, or fundraising for charitable organizations, then yes! Now might be the perfect time to start pursuing a Bachelor of Science in Not-for-Profit Leadership. Huntington University's degree program is designed specifically to help you finish your degree around a busy schedule. Our five-week online courses let you focus on your studies — and the next step in your career.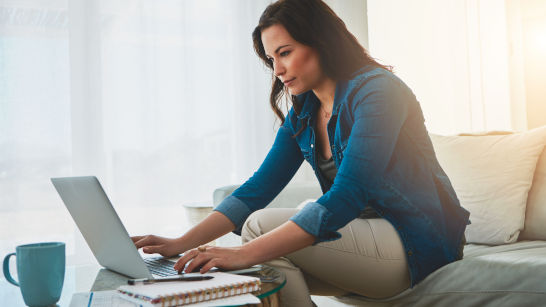 Why study Not-for-Profit Leadership at Huntington University?
Pursue career opportunities that make a difference and earn higher job satisfaction.
Gain a broad base of skills for managing or starting a not-for-profit organization.
Complete your degree without giving up your current job — or valuable family time!
Learn leadership principles rooted in Christian faith.
Did You Know?
You're not alone. 70% of Hoosiers take more than 4 years to finish college.
The median annual salary for Community and Social Service Managers in 2017.
Approximately 80% of our incoming student population received financial aid in 2018.
The average adult degree class has a 7:1 student-professor ratio.
After Graduation
With a Bachelor of Science in Not-for-Profit Leadership, you're well on your way to a variety of expanded opportunities, complete with potential salary increases and greater responsibilities. Think executive of a not-for-profit, public policy, not-for-profit consulting, fundraising and development, grant writing, and advocacy. Or you can take your career to the next level with advanced degree options, such as an MBA or Master of Arts in Organizational Leadership
Have questions? We're eager to help!
Earn your degree through engaging online courses.
Huntington University specializes in creating a supportive online learning environment for busy adults. You'll earn the same degree as our traditional undergraduate students but with the convenience of completing weekly courses around your schedule.
HU's Bachelor of Science in Not-for-Profit Leadership emphasizes strategic training in not-for-profit management, contemporary leadership, organizational culture and change, and motivation methods and strategies. Our program prepares you for leadership roles in either the public or private sector. You'll learn from experienced executives in not-for-profit professions who are successfully leading organizations, so you'll develop a network of contacts within the not-for-profit community.
A Degree of Integrity
Our degree programs are built on Christian principles and enriched with our broad curriculum in the liberal arts. Your professors will help you integrate academic excellence with your Christian faith. If you want to connect with fellow students and faculty mentors in meaningful ways, all while gaining the professional competence you need, Huntington University is where you belong.
Need more information about our programs?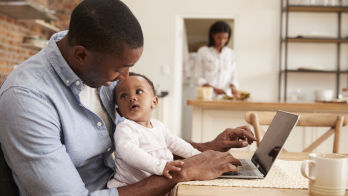 Designed for your busy schedule.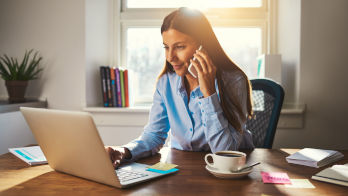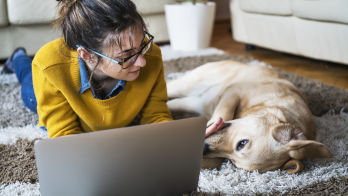 We welcome military personnel.