The Visual Arts Department is a growing and dynamic department that offers unique programs of study that encourage students to integrate their Christian faith as they develop their individual talents and engage contemporary art issues. Our mission is to prepare our students to be professional artists who engage in our visual culture.
Each of the visual arts majors is based on contemporary and traditional foundational studies, providing a broad range of experiences in processes of seeing, creating, and thinking. There is an equal emphasis placed on the development of formal, conceptual, and critical knowledge in design, drawing, painting, photography, computer media, ceramics, and sculpture. Students develop their awareness and understanding of the historical context of art and contemporary issues through studies in art history.
Our students are taught to be creative problem solvers with a thoughtful, responsible, and open mind, capable of generating multiple solutions to contemporary visual challenges. We believe it is essential that students learn to make art that is relevant to our visual culture, seeks out beauty, celebrates individuality, and engages in the community.
Visual arts majors may pursue degrees in
Minor concentrations are also available in graphic design and fine arts. In addition, the Digital Media Arts department offers degrees in animation, film production and film studies.
The program is diversified through visiting artists, on-campus gallery exhibits, and field trips that expose students to cultural resources throughout the Midwest, including Chicago, Cincinnati, Indianapolis, and Toledo. The Art Department also sponsors international art-study trips during the January Term on a biannual basis.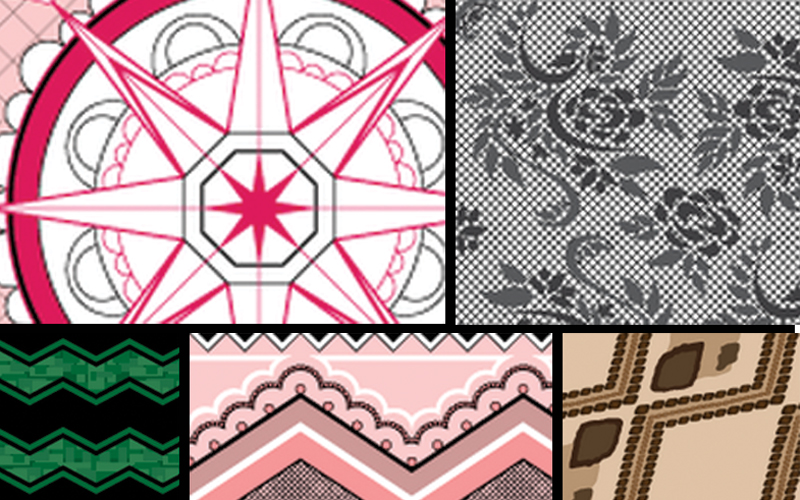 Michaela Winger, a student in Huntington University's Department of Visual Arts, has earned second place in Valley Forge's Pattern Design Competition. Winger is a sophomore graphic design major from Russiaville, Indiana. Valley Forge Fabrics is the world's largest supplier of decretive fabrics for the hospitality industry. The 2014 Pattern Design Competition had a contest for best overall design and overall portfolio. Applicants had to submit five or more designs with a...
Featured Alum
Trista Watson Hurst
"Living in a dorm surrounded by women that came together to grow as Christians, learning and developing into mature, educated, job-ready adults; studying for demanding classes together; and worshiping and serving together all made a great environment to become intimate with Christ." The teachers at Port Loyola Preschool in Belize City, Belize felt exhausted after a long day in the classroom....
Featured Faculty
Rebecca Coffman
Professor of Art and Department Chair, MFA in Ceramics and Art History, Texas Tech University, Lubbock, TX BFA in Ceramics and Painting, Hardin-Simmons University, Abilene, TX Areas of instruction: 2D Design, 3D Design, Ceramics, Sculpture, Intro to Art, Art History