Huntington University Baseball has a long history of success. As a part of the tough Crossroads League, the Foresters have won the conference regular season championship or tournament title more than 25 times.
The Foresters enjoy home field advantage at Forest Glen Park, one of the finest and most unique baseball facilities in the Midwest.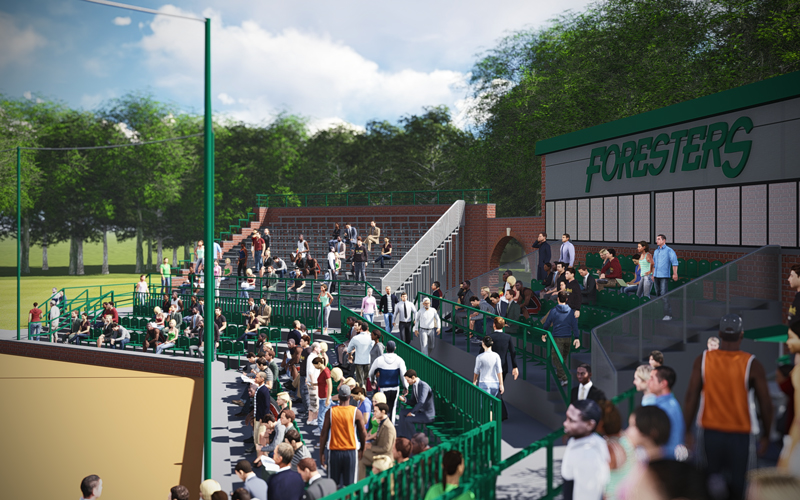 With just over a month remaining in the Forest Glen Park campaign, the Huntington University Advancement Office has announced that over $315,000 has been raised through gifts and pledges through "Friends of Forest Glen." The $700,000 project will include the construction of a two-story brick building behind home plate to include an in-season locker room, press box, restrooms, umpire changing room, concession area, and training room. Additional enhancements include new dugouts and a...