We are so excited you have visited the Huntington University Cheerleading page. Attending Huntington University is a great decision and becoming involved on campus will make your college experience even greater.

The Forester Cheer Squad is looking for athletes who have cheerleading, dance, gymnastics, stunting or tumbling experience. If you are interested in becoming a Huntington University cheerleader, please complete the Cheer Squad Questionnaire.

If you are interested in cheering for Huntington University or finding out more information, please contact Coach Carrell at jcarrell@huntington.edu.

Thank you for visiting our website and GO FORESTERS!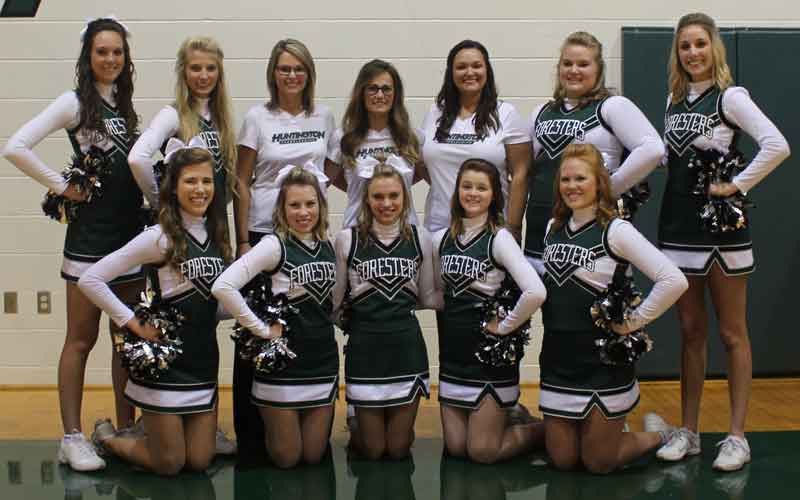 HUNTINGTON, IN — Due to the weather, the annual winter Junior Forester Cheer and Stunt Clinic originally scheduled for January 10 has been postponed until Saturday, January 24 from 8:30 a.m. – 12:00 p.m. at the Merillat Complex Fieldhouse for kindergarten – 8th graders. Participants will learn cheerleading fundamentals to include jumps, motions and stunting techniques. Participants will learn a cheer, chant, dance and stunt routine that will be showcased...