As a Forester, you will be challenged to grow physically by training and competition, mentally by developing stronger skills of determination, discipline, and focus, and ultimately spiritually by growing in your relationship with God.
Whether you find yourself on a mission trip or in a fierce game against a conference foe, our desire is for all players to be prepared to make a positive impact on their families, workplace, and community by the time their basketball career has ended.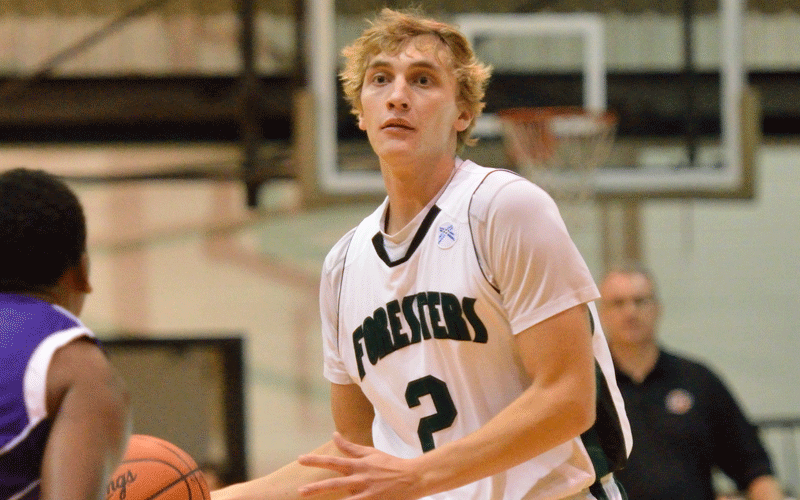 HUNTINGTON, Ind. – The Crossroads League announced its 2014-15 men's basketball awards and topping the list for Huntington was a pair of sophomores in Derek Hinen and Daniel Woll. After earning Third Team All-Conference honors last year in addition to being named to the All-Newcomer Team, Hinen (Columbia City, Ind., Columbia City HS) landed a spot on the Second Team this year. The 6-3 point guard led the Foresters in scoring (17.0 ppg) and assists (5.2 apg) which currently ranks him...