As a Forester, you will be challenged to grow physically by training and competition, mentally by developing stronger skills of determination, discipline, and focus, and ultimately spiritually by growing in your relationship with God.
Whether you find yourself on a mission trip or in a fierce game against a conference foe, our desire is for all players to be prepared to make a positive impact on their families, workplace, and community by the time their basketball career has ended.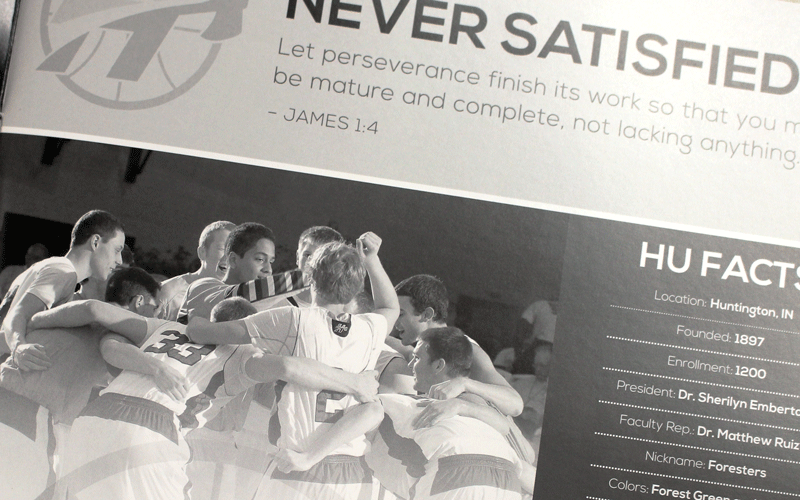 HUNTINGTON, Ind. - The Huntington University men's basketball media guide was recognized as one of the top ten publications in the nation in the annual Walt McAlexander Publications contest conducted by the National Association of Intercollegiate Athletics-Sports Information Directors Association (NAIA-SIDA). The organization, comprised of sports information directors at NAIA schools, announced the publication winners at the NAIA-SIDA Convention in Orlando (Fla.) earlier this month. This...