As a Forester, you will be challenged to grow physically by training and competition, mentally by developing stronger skills of determination, discipline, and focus, and ultimately spiritually by growing in your relationship with God.
Whether you find yourself on a mission trip or in a fierce game against a conference foe, our desire is for all players to be prepared to make a positive impact on their families, workplace, and community by the time their basketball career has ended.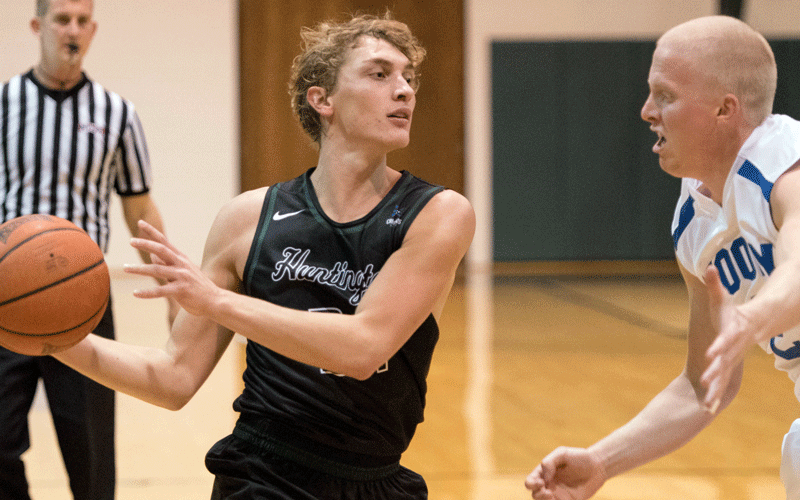 HUNTINGTON, Ind. - On November 20, Huntington University junior Derek Hinen achieved a significant milestone in his Forester career by scoring his 1,000th point against the College of the Ozarks. Less than five minutes into the second half, the 6-3 guard scored his 19th point of the contest on a triple to put him over the grand mark by a point. He would go on to score 24 points in HU's 91-86 loss to the #RV Bobcats. To date, Hinen has posted 1,043 points which ranks him 40th on...