As a Forester, you will be challenged to grow physically by training and competition, mentally by developing stronger skills of determination, discipline, and focus, and ultimately spiritually by growing in your relationship with God.
Whether you find yourself on a mission trip or in a fierce game against a conference foe, our desire is for all players to be prepared to make a positive impact on their families, workplace, and community by the time their basketball career has ended.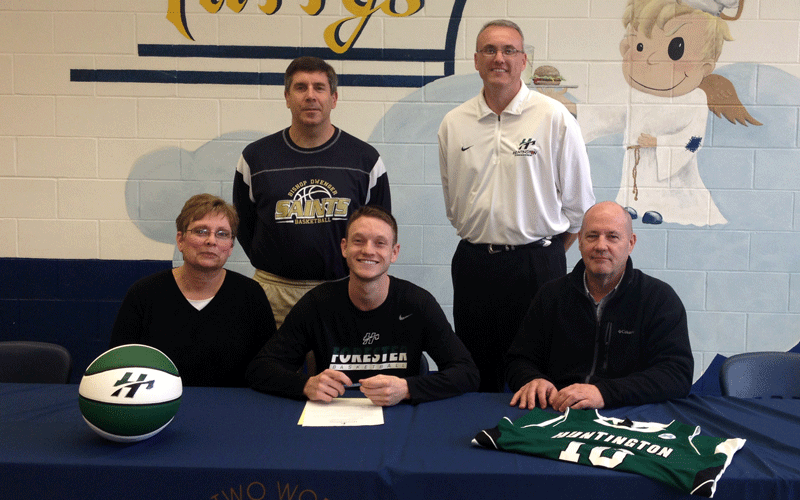 HUNTINGTON, Ind. – Huntington University men's basketball coach Ty Platt has announced that Fort Wayne Bishop Dwenger standout Kyle Hartman has committed to play at HU next year. At 5-11, Hartman has established himself as one of the state's top point guards. The three-time All-Conference pick was named All-State Honorable Mention and Second Team All-Northeast as a senior, averaging 12 points, six assists and six rebounds per outing for the Saints. As a sophomore, 21Alive...