Under the leadership of Head Coach Tom King, both the men's and women's cross country teams have competed in the NAIA National Cross Country Championships numerous times. In 1999, the men's cross country team finished sixth nationally, the highest team finish by any Forester athletic team then and the second highest to date.
Huntington University competes in the Crossroads League. Huntington University is also a part of the National Intercollegiate Athletic Association (NAIA) and its Champions of Character program.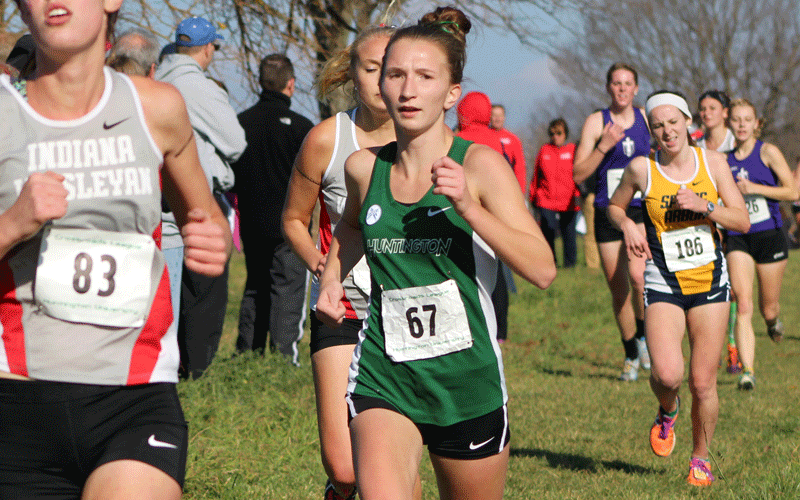 HUNTINGTON, Ind. - Running on her home course on Saturday, Huntington University freshman Aspen Dirr clocked in at 19:22.94 at the Crossroads League Cross Country Championships to finish 15th to earn the Foresters' only All-Conference award. Her position may also land her an individual invitation to the 2015 NAIA Championships to be announced Monday afternoon. As a team, the Huntington women finished 4th among their league colleagues. Christine Sparks finished four runners behind Dirr in...