The Huntington University volleyball team strives to continually challenge athletes, both on the court and off the court, to always do their best. Every player on the roster is a vital piece of the Huntington University volleyball puzzle.
Are you serious about attaining a first-rate education? Are you passionate about taking your game to the next level? Take a look at how the Huntington University volleyball program can assist you in shaping your university experience.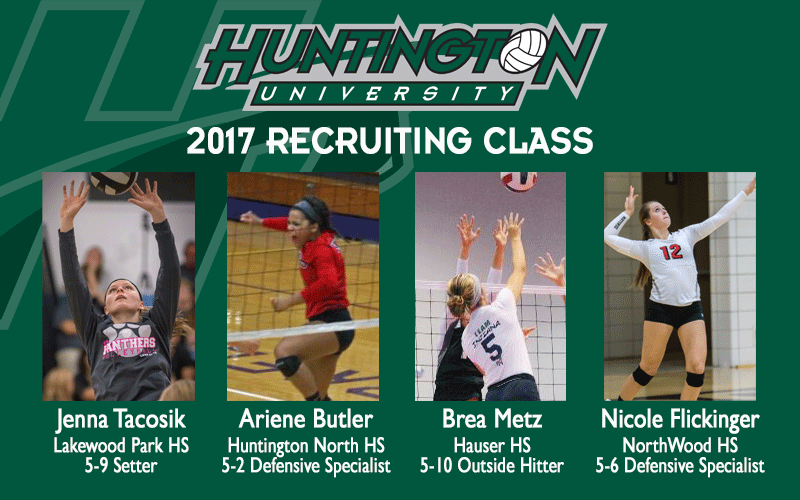 HUNTINGTON, Ind. - Huntington University head coach Kyle Shondell has announced the signing of four players to his 2017-18 volleyball roster.

"The four signees we have in our 2017 class each bring something special to Forester volleyball," said Shondell. "Plenty of ball control and some offense highlight the class, but each one of these athletes brings with them the character pieces we value in our program; that and they each bring some fire and the clear desire to compete and win.