The Huntington University volleyball team strives to continually challenge athletes, both on the court and off the court, to always do their best. Every player on the roster is a vital piece of the Huntington University volleyball puzzle.
Are you serious about attaining a first-rate education? Are you passionate about taking your game to the next level? Take a look at how the Huntington University volleyball program can assist you in shaping your university experience.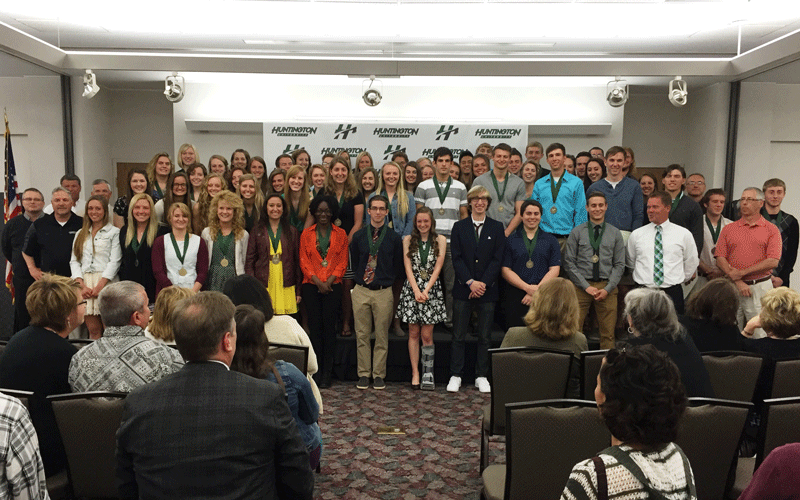 HUNTINGTON, Ind. – Huntington University Athletic Director Lori Culler has announced that 73 HU student-athletes representing 16 different teams have been named to this year's Athletic Honor Roll. In front of 250 family and friends, student-athletes were recognized for their outstanding academic achievement at the 2nd annual Athletic Honor Roll Ceremony on Sunday. "What a tremendous day of celebration as we inducted 73 of our finest student-athletes into our Athletic Honor...