As a Forester, you will be challenged to grow physically by training and competition, mentally by developing stronger skills of determination, discipline, and focus, and ultimately, spiritually by growing in your relationship with God.
Whether you find yourself on a mission trip or in a fierce match against a conference foe, our desire is for all players to be prepared to make a positive impact on their families, workplace, and community by the time their tennis career has ended.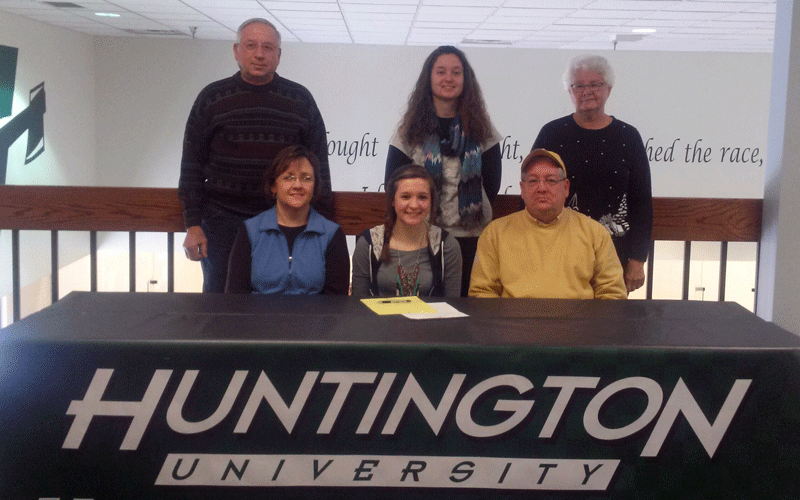 HUNTINGTON, Ind. – The Huntington University tennis program and head coach Roger Ferguson have announced their third recruit for 2015-16 with the signing of Peru High School standout Kyle Eckerley. A four-year member of the varsity tennis team, Eckerley has spent three years at the No. 1 spot in doubles during which she's earned numerous honors and awards. In addition to being named First Team All-Conference, she has also received All-District and All-State Honorable Mention...