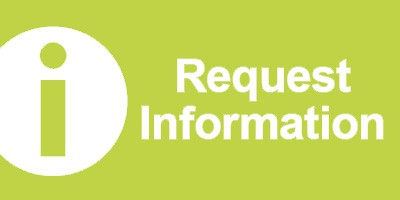 Classes begin in the Fall of 2015!
New York Times best-selling author, leadership consultant, and one of the country's top psychologists, Dr. John Townsend has brought his proven counseling and leadership model to Huntington University, forming the Townsend Institute for Leadership and Counseling. The first of its kind, the Townsend Institute provides a master's degree program in counseling and is developing programs in organizational leadership, as well as credentialing in counseling, organizational leadership, and executive coaching. The program curricula are based on Dr. Townsend's competence-plus-character growth model taught in his many books, writings, and teachings. The programs are high quality, affordable, and skills-based.

John will be personally involved in teaching at the Institute and will engage with the students. We have also assembled a strong faculty who will be conducting courses, including many of Dr. Townsend's friends who are renowned experts and bestselling authors in their own fields. Learn more about our guest lecturers and leaders>>

A primary focus of Dr. Townsend's model is helping students learn to facilitate transformational relationships, both in counseling and organizations, which help people heal, grow, and achieve their potential in life and career. Through the Townsend Institute, students will be educated in several key arenas of information, including scriptural teachings, counseling and leadership theory and research, neuroscience, and Dr. Townsend's writings and experience base. The program is designed to be practical and specific, allowing the student to become a practitioner through both theory and technique.

The Townsend Institute builds on the traditional classroom structure and also engages students in an innovative, experientially-based training program. More than just learning the model, students in the programs will be personally taught by John as he leads sessions to demonstrate the different modules from his proven growth model.
My vision is that The Institute will produce thousands of best-in-class business leaders, ministry leaders and counselors impacting the world for Christ, trained by a growth model which is competence-plus-character, research-supported, highly practical and thoroughly Christian. I want to be personally involved with the students, both on campus and online, in helping them make sense of the material, develop high-level skills, be inspired and help them solve their challenges. - Dr. Townsend
The Institute's partnership with Huntington University - a best-fit choice
I wanted to partner with a university that, as an organization, is committed to academic excellence, is biblically-based, has a relational culture, is very strategic and can make nimble and agile administrative decisions. Huntington has those aspects and more. We are more than associated collaboratively. We have a home with Huntington. - John
The Counseling program will be offered onsite at the Huntington and Fort Wayne campuses and is being developed for online. Pending approval by the Higher Learning Commission, a new MA in Organizational Leadership featuring Dr. Townsend will be available online. The Townsend Institute also will expand to include credential programs as well as opportunities to take stand-alone courses in leadership training and personal enrichment.
There are a variety of different programs and learning opportunities at the Institute, as summarized below. All programs may be taken full-time or part-time.
All Townsend Insitute programs have been approved by the Higher Learning Commission of the North Central Association. Huntington University is accredited by The Higher Learning Commission and a member of the North Central Association of Colleges and Schools.
The coffee house buzzed with the post-work crowd. The whoosh of the espresso machine echoed along with the laughter of friends, enjoying the freedom a Thursday evening provides. Along the wall sat Hannah Chupp as she contemplated one pointed question, "Why did I attend graduate school?" Drink in hand, she responded, "It seemed logical." Two weeks prior, Chupp graduated from Huntington University's graduate program with a master's degree in counseling. Today, she is working as a...
Featured Alum
Lisa Wanner
Lisa Wanner of Berne, Indiana, is a full-time Master of Arts degree in Counseling student in the Huntington University Graduate School. When she isn't busy with class, homework, or her internship, Wanner works part-time at Life Matters counseling as a caseworker. There, she works with children and teenagers at South Adams Schools, linking them to services and helping them develop skills such...
Featured Faculty
Scott Makin
Scott Makin is a licensed counselor and business consultant. Before coming to HU, Makin served as the executive director of Wabash Friends Counseling Center in Wabash, Ind., which he founded. He has 13 years of experience in higher education and has known and worked with Dr. Townsend for nearly 20 years. In addition, he has co-facilitated leadership and counseling training in Indianapolis with Dr....