Classes begin in the Fall of 2015!

New York Times best-selling author, leadership consultant, and one of the country's top psychologists, Dr. John Townsend has brought his proven counseling and leadership model to Huntington University, forming the Townsend Institute for Leadership and Counseling.
The first of its kind, Huntington University's Townsend Institute for Leadership and Counseling provides master's degree programs in counseling and in organizational leadership, as well as credentials in executive coaching, counseling, and leadership. The program curricula are based on Dr. Townsend's competence-plus-character model taught in his many books, writings, and teachings. The programs are high quality, affordable, and skills-based.

Dr. Townsend will be personally involved in teaching at the Institute and will engage with students. We have assembled a strong faculty who will be teaching courses, including many of Dr. Townsend's friends who are renowned experts and bestselling authors in their own fields. Learn more about our Institute Fellows.

A primary focus of Dr. Townsend's model is helping students learn to facilitate transformational relationships, both in counseling and in leading organizations, which help people heal, grow, and achieve their potential in life and career. Through the Townsend Institute, students will learn in several key arenas. Biblical teachings, counseling and leadership theory and research, neuroscience, Dr. Townsend's writings, and his clinical experience base provide the underpinnings for learning. The program is designed to be practical and specific, allowing students to become practitioners through both theory and technique.
The Townsend Institute builds on the traditional learning structures and engages students in innovative and experientially-based training. More than just learning the model, students in the programs will be personally taught by Dr. Townsend as he leads sessions demonstrating his proven growth model.
My vision is that the Institute will produce thousands of best-in-class business leaders, ministry leaders and counselors impacting the world for Christ, trained by a growth model which is competence-plus-character, research-supported, highly practical and thoroughly Christian. I want to be personally involved with the students, both on campus and online, in helping them make sense of the material, develop high-level skills, be inspired and help them solve their challenges. - Dr. Townsend
The Institute's partnership with Huntington University — a best-fit choice

I wanted to partner with a university that, as an organization, is committed to academic excellence, is biblically-based, has a relational culture, is very strategic and can make nimble and agile administrative decisions. Huntington has those aspects and more. We are more than associated collaboratively. We have a home with Huntington. - Dr. Townsend
The Townsend Institute plans to expand to include opportunities to take stand-alone courses in leadership training and personal enrichment. There are a variety of programs and learning opportunities at the Institute, as summarized below. All programs may be taken full-time, part-time, or as stand-alone courses.


All Townsend Institute programs have been approved by the Higher Learning Commission of the North Central Association. Huntington University is accredited by The Higher Learning Commission and a member of the North Central Association of Colleges and Schools.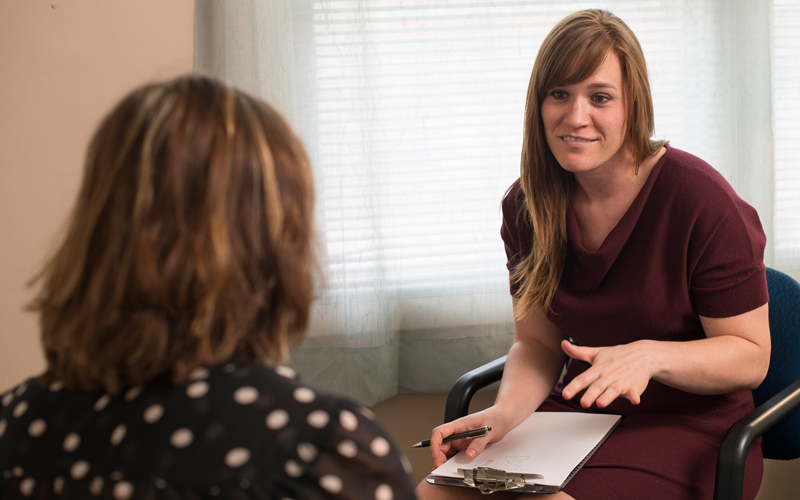 LifeSpring Counseling Center, a fully functioning clinic operated by the Graduate Counseling Program at Huntington University, has been awarded a $48,225 grant by The Lutheran Foundation in Fort Wayne. The funds will allow the clinic to update its recording equipment for training counselors, create two additional counseling rooms that are ADA accessible to meet increased need and to underwrite staff support for the clinic. "We are excited about the generous grant we have received from...
Featured Alum
Joel Harris
Like many others who continue their education beyond an undergraduate degree, Joel Harris has a successful career. His position as a home-based service provider and coordinator for programs for the Youth Services Bureau entails working with families teaching parenting and life skills. But Joel wanted more from his education and his career. While waiting to hear about his acceptance status after...
Featured Faculty
Jerry Davis
Dr. Davis is a licensed clinical social worker, licensed marriage and family therapist, licensed mental health counselor and a national certified counselor. Dr. Davis has 30 years of private practice experience with Samaritan Centers, Psychiatric Services, Parkview Behavioral Health, and The Family Care Center.