Public Invited to Opening Event
Dr. John Townsend, a New York Times best-selling author, leadership consultant, and one of the country's top psychologists (vitae), will be presenting a free leadership and personal growth seminar on Saturday, August 29, at Huntington University. This all-day training is part of the grand opening of the Huntington University Townsend Institute for Leadership and Counseling. The inaugural class is made up of 125 students in online and residential programs.
Dr. Townsend will be joined by an impressive list of authors, former CEOs, national thought leaders and Institute Fellows including Dr. Gary Oliver, Dave Lindsey, Wayne Williams and Steve Arterburn. Kenneth Blanchard, Drs. John and Julie Gottman, Dr. Henry Cloud and John Ortberg, have each created a special video for the event. (Full schedule of events)
There is no cost but registration is required. Register online now!
For those unable to make it to the event, you can WATCH LIVE!
About the Huntington University Townsend Institute for Leadership and Counseling
The first of its kind, Huntington University's Townsend Institute for Leadership and Counseling provides master's degree programs in counseling and in organizational leadership, as well as credentials in executive coaching, counseling, and leadership. The program curricula are based on Dr. Townsend's competence-plus-character model taught in his many books, writings, and teachings. The programs are high quality, affordable, and skills-based.

All Townsend Institute programs have been approved by the Higher Learning Commission of the North Central Association. Huntington University is accredited by The Higher Learning Commission and a member of the North Central Association of Colleges and Schools.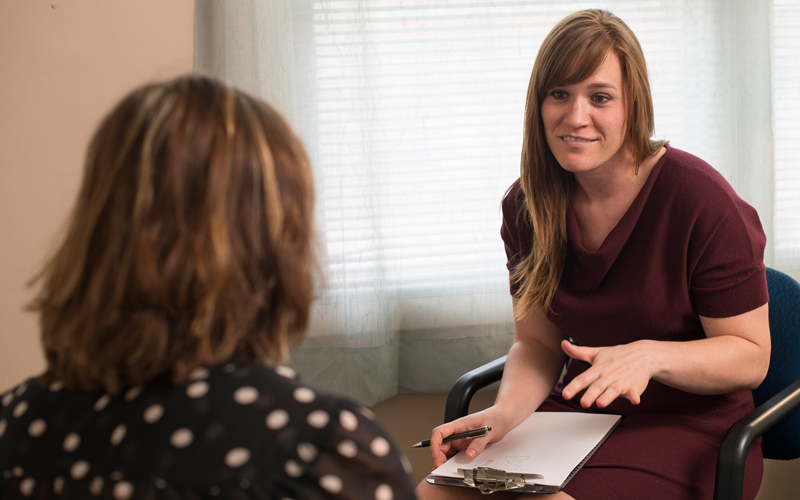 LifeSpring Counseling Center, a fully functioning clinic operated by the Graduate Counseling Program at Huntington University, has been awarded a $48,225 grant by The Lutheran Foundation in Fort Wayne. The funds will allow the clinic to update its recording equipment for training counselors, create two additional counseling rooms that are ADA accessible to meet increased need and to underwrite staff support for the clinic. "We are excited about the generous grant we have received from...
Featured Alum
Kyna Steury-Johnson
As a second-year graduate student from Fort Wayne, Indiana, Kyna Steury-Johnson wears many hats. While taking a full load of classes in the Huntington University Graduate School's Master of Arts in Counseling program, Kyna serves as an assistant in the graduate school as well as interning at Hope Alive in Fort Wayne as a counselor. With her full course load and work schedule, Kyna is...
Featured Faculty
John Townsend
Dr. John Townsend, a leadership coach, psychologist and organizational consultant, has been helping leaders, organizations and individuals make changes and exceed their goals for more than two decades. He has written or co-written 26 books, totaling 6 million in sales, including the 2 million selling bestseller "Boundaries," "Handling Difficult People," and, most recently, "Leadership Beyond...