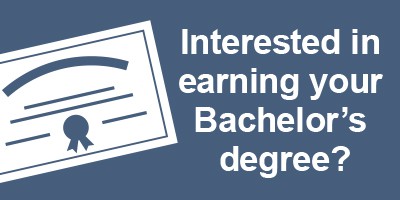 New York Times best-selling author, leadership consultant, and one of the country's top psychologists, Dr. John Townsend has brought his proven counseling and leadership model to Huntington University, forming the Townsend Institute for Leadership and Counseling.
The first of its kind, Huntington University's Townsend Institute for Leadership and Counseling provides master's degree programs in counseling and in organizational leadership, as well as credentials in executive coaching, counseling, and leadership. The program curricula are based on Dr. Townsend's competence-plus-character model taught in his many books, writings, and teachings. The programs are high quality, affordable, and skills-based.

Dr. Townsend will be personally involved in teaching at the Institute and will engage with students. We have assembled a strong faculty who will be teaching courses, including many of Dr. Townsend's friends who are renowned experts and bestselling authors in their own fields. Learn more about our Institute Fellows.

A primary focus of Dr. Townsend's model is helping students learn to facilitate transformational relationships, both in counseling and in leading organizations, which help people heal, grow, and achieve their potential in life and career. Through the Townsend Institute, students will learn in several key arenas. Biblical teachings, counseling and leadership theory and research, neuroscience, Dr. Townsend's writings, and his clinical experience base provide the underpinnings for learning. The program is designed to be practical and specific, allowing students to become practitioners through both theory and technique.
The Townsend Institute builds on the traditional learning structures and engages students in innovative and experientially-based training. More than just learning the model, students in the programs will be personally taught by Dr. Townsend as he leads sessions demonstrating his proven growth model.

All Townsend Institute programs have been approved by the Higher Learning Commission of the North Central Association. Huntington University is accredited by The Higher Learning Commission and a member of the North Central Association of Colleges and Schools.
The Huntington University Foundation breakfast on Wednesday, Oct. 14, will give an update on HU's newest venture in professional programs, the Townsend Institute for Leadership and Counseling, and its impact on the students and community. Faculty members Scott Makin and Dr. Jerry Davis will speak on behalf of the program.
"The University and Foundation are excited to offer our community a chance to hear from the HU Faculty directly involved in the Townsend Institute," said Holly Sale,…
Featured Alum
Jarred Bauer
Jarred Bauer chose to enroll in Huntington University's Master in Counseling program through the recommendation of a friend. "I was looking for a faith-based program that would include Christian counseling and a biblical perspective," said Bauer, a 2012 graduate. "I heard great things about the program, the director of the program, Dr. (Jerry) Davis, and the other professors." Bauer…
Featured Faculty
John Townsend
Dr. John Townsend, a leadership coach, psychologist and organizational consultant, has been helping leaders, organizations and individuals make changes and exceed their goals for more than two decades. He has written or co-written 26 books, totaling 6 million in sales, including the 2 million selling bestseller "Boundaries," "Handling Difficult People," and, most recently, "Leadership…