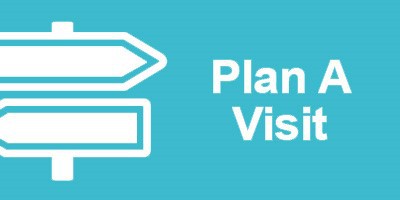 What is it?
Heuristics is the practice of discovery, understanding and problem solving. The word "heuristics" derives from the Greek for "aha!" or "I've got it!" Through the Bachelor of Arts in Heuristics, Design, and Technology degree, you will develop key cognitive skills for entering a 21st century workforce, particularly by improving your creativity, critical thinking, collaboration and communication skills.
How you will learn
This degree program aims to build on New Tech Network programs, which are becoming increasingly popular in area high schools. Many of the classes are "flipped," in terms of format, and project-based.
A 21st century graduate
The program is designed to bend the traditional liberal arts curriculum towards the 21st century global economy. Upon graduation, you will have the skills necessary to enter a project-based work environment.
What people are saying about heuristics
"We are excited to see the development of the heuristics program at Huntington University," said Lydia Dobyns, president of New Tech Network. "New Tech Network schools strive to develop skills students need to be successful in their college and career paths. Students learn to think critically and to collaborate; school-wide learning outcomes mirror those of the heuristics program. It is tremendously exciting to see this innovation taking place in higher education."
Forester Life
Want to know what it means to be a Huntington University Forester? Follow our students through a day-in-the-life and find out!
HUNTINGTON, Ind. With the completion of the semester nearing, 14 students presented their research from various disciplines at the 2013 Academic Research Forum. The forum was held on April 10.

The purpose of the forum is to highlight and celebrate student learning and scholarship. The idea for the forum originated with the HU Student Senate.

Department chairs were asked to nominate a student from his/her department to present his/her research at the forum.

Presenters included:

Sarah…