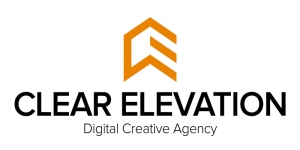 Clear Elevation, located in Roanoke, Indiana, is a team of web developers and designers, graphic designers, photographers and social media experts, specializing in digital design and new media.
Simply put: If you need creative help in an online format, Clear Elevation is at your service.
In a partnership with Reusser Design, LLC, Clear Elevation is the first company formed under the umbrella of HU Ventures, Inc, offering cost-effective, high-quality digital media services to local businesses. HU Ventures was established last year by Huntington University as a wholly-owned, for-profit subsidiary to help provide new and innovative resources for the university.
The mission of Clear Elevation is to increase brand awareness and brand loyalty for clients by developing innovative websites, creating strong, consistent branding through graphic design, capturing vivid, professional photography, structuring a powerful social media presence, and doing it all from a Christ-centered business philosophy.
Clear Elevation is also a great way for alums to give back to Huntington University. Craig Sloan, class of 1998, did just that when he launched his web-based business. Check out his story!