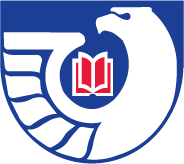 Federal Depository
RichLyn Library has been a selective depository of federal government documents since 1964. As a selective depository we receive about ten percent of all government publications offered. Our collection includes many major government publications including the Code of Federal Regulations, United States Code, United States Statutes at Large and United States Reports.
Accessing Federal Government Documents
RichLyn Library receives about 10% of the documents published by the US government. All of those are listed in the Library Discovery System. In the last several years the Federal Depository Library System is now offering the majority of their publications via the World Wide Web. Various sources are available to access those documents including many search engines. Here is a list of the major government search engines:
Community/PALNI members of the library may check this material out, others are welcome to use the material in the library.
Major Publications

Executive Branch
Legislative Branch
Judicial Branch
Indiana State Documents
Many Indiana state government publications are available from IN.gov