Bryan Ballinger
Professor of Digital Media Arts / Animation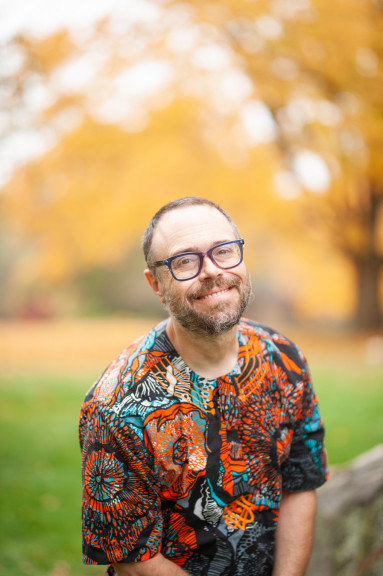 (260) 359-4320
bballinger@huntington.edu
Bryan Ballinger's specialty is in the design and illustration work of digital media including 3D CGI skills in modeling, texturing, lighting and animation. He has more than 20 years of experience in this area focusing on graphics for CD-Rom titles, web, film, video and print.
He was a freelance illustrator with clients such as Microsoft, Nintendo, Disney and Harley Davidson. He was also the lead 3D designer for five years at Big Idea Productions, the creators of VeggieTales. Before that, Professor Ballinger spent six years as a Senior Designer and Illustrator at the Microsoft Corporation where he was awarded a patent for development of multimedia buttons.
Professor Ballinger earned his B.F.A. in Illustration from Columbus College of Art and Design and finished his M.F.A. from Lesley University in June 2006.
Professor Ballinger's work has been included in the book "Drawing Inspiration," Phil Vischer's "What's in the Bible" DVDs and the VeggieTales book, "God Loves You Very Much."
Read Byran's blog at www.breadwig.com