David Alexander
Associate Professor of Philosophy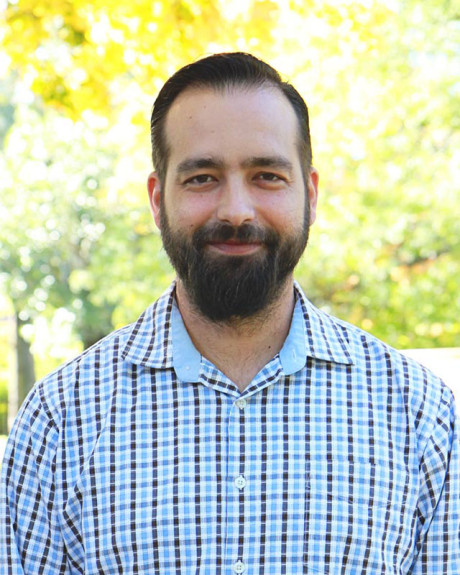 260-359-4305
dalexander@huntington.edu

Joined the Huntington University faculty in 2009.
A professor in the Philosophy Department at Huntington University, Dr. David E. Alexander specializes in metaethics, metaphysics, the philosophy of religion, and the philosophy of language.
David wants his students to understand that philosophy is unavoidable. As thinking beings with an intellect and will, we cannot avoid philosophical thinking and living in some form. On the other hand, it takes conscious effort and study to learn to use philosophy well – and when we use it well, philosophy is beautiful. In fact, philosophy can help us follow the greatest commands: to love God with all our being and to love our neighbors as ourselves.
As an educator, David's goal is to help students develop an appreciation of the value of philosophy. He wants students to follow the Apostle Paul's example, learning and able to articulate the difference between empty or vain philosophy and rich, God-glorifying philosophy.
Originally from Phoenix, Arizona, David currently lives in Huntington with his wife, Genevieve. The couple have two children. David and Genevieve often lead groups of HU students on January term trips to India. In addition to traveling to India, David teaches and conducts research in China as often as possible, building relationships in both countries and studying their rich philosophical histories. David also enjoys skateboarding, dancing, and KTV.
Education
Ph.D. in Philosophy from Baylor University
Bachelor of Arts in Philosophy from Arizona State University
Involvements
American Philosophical Association
Society of Christian Philosophers
Evangelical Philosophical Society