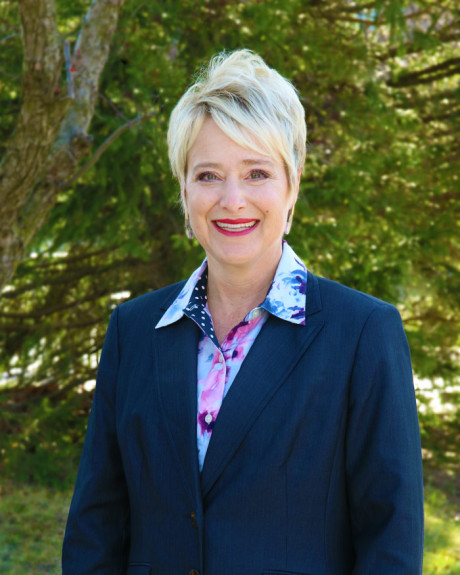 Heather St. Peters
Associate Professor
(260) 702-9632
hstpeters@huntington.edu

Joined the Huntington University faculty in 2015.
Dr. Heather St. Peters serves as an associate professor for the Doctoral Program in Occupational at Huntington University. Dr. St. Peters has held several positions at HU, including director of the Master of Arts in organizational leadership program and director of the Friesen Center for Service and Experiential Learning. Currently, Dr. St. Peters partners with OTD faculty and students, exploring attitudes toward persons with disabilities, satisfaction with seating and mobility services, the impact of strengths training, and experiential learning outcomes. Dr. St. Peters earned a Bachelor of Arts in international relations from Illinois Wesleyan University, two Master of Science degrees in political science and communication from Illinois State University, and a PhD in global leadership in organizational management from the Indiana Institute of Technology. She spent a year studying language and culture at Nanzan University in Nagoya, Japan, as part of her undergraduate education. Her past research focused on dramaturgical training, cultural intelligence, and cross-cultural training as part of human resource development.
Prior to her arrival at Huntington University, Dr. St. Peters served as vice president of human resources at LCC International University, Klaipeda, Lithuania, facilitating faculty and staff recruitment, onboarding, and development with expatriates from North America and Europe. In 2001, Dr. St. Peters, her husband, Dr. Tim St. Peters, and their daughters started short-term missions work as visiting faculty in Lithuania, returning almost annually to teach in a cross-cultural setting to students from Eurasia. Her students came from places like South Korea, Russia, Iraq, Syria, Moldova, Georgia, Lithuania, Poland, and the Netherlands.
Passion for ministering to women prompted Dr. St. Peters to join A Friend's House in Bluffton, Indiana, where she facilitated board development, including needs assessment, strategic planning, board training, and timeline; developed organizational policies, personnel descriptions, and hiring practices; led the committee assigned to manage leadership transition for the entire executive team; and developed and monitored a strategic plan for program improvement and expansion. As director of development, Dr. St. Peters identified and courted major donors and achieved a balanced budget for the organization each year she served as an employee.
Dr. St. Peters' academic career began in 1994 with a Midwest Christian University, working in an interdisciplinary department that served local and international clients as part of the curriculum, clients such as Allen County Right to Life, American Red Cross, Goodwill Industries, Makarios International, Panhurst Farms, and Zimbabwe Gecko Society. Real-world projects prompted Dr. St. Peters' research and publications in peer-reviewed journals on topics related to experiential learning, service learning, and short-term missions. Along with generating peer-reviewed publications, Dr. St. Peters presented internationally.
In addition to exposing her children to various cultures, Dr. St. Peters enjoys reading dystopian literature, historical fiction, and topics related to WWII and the aftermath of the war in Eurasia. She plays chauffeur to athletic and arts events for her children and cycles with her husband. The family have been members of Trinity Evangelical Church since 1998. A guiding verse throughout her career has been 1 Peter 1:13, "Therefore prepare your minds for action. Be sober-minded. Set your hope fully on the grace to be given you at the revelation of Jesus Christ."