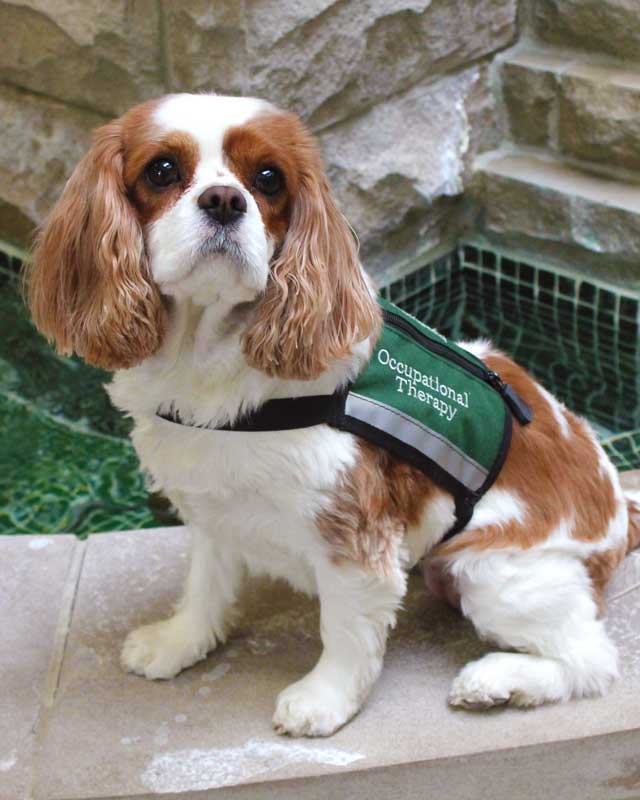 S.T.A.R., CGC, CTD, Canine Good Citizen, Certified Therapy Dog
Hope is a certified therapy dog that works at Huntington University with the objective of providing students, visitors, staff and faculty with affection. She goes on community service visits, by request, and embodies HU's commitment to Christ and service. Some of her professional experiences include classroom visits, research, orientations, continuing education and soothing students during finals week!
Before transferring to HU, Hope worked at Adventist University in Orlando, FL. Hope received her professional education from various instructors. She attended West Volusia Kennel Club, American Kennel Club and has been under the direction of Brian Gisi, an animal behavior specialist, since 2013. She has also been a part of Therapy Dogs International since 2014. Hope works with several different programs and has extensive impact. She specializes in Alzheimer's day care, adolescent behavioral centers, hospitals, shelters for the homeless, children with Autism, and the Paws to Read program.