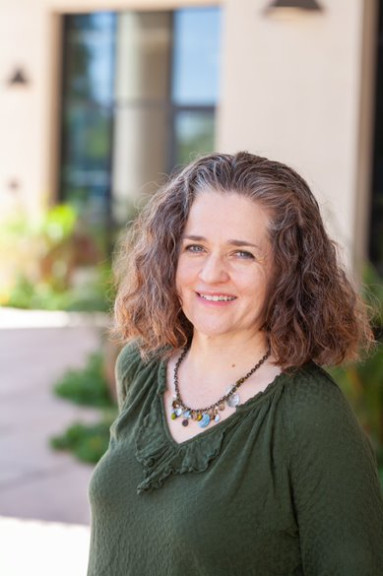 Jennifer Muriithi
Assistant Professor of Occupational Therapy
(480) 939-5591
jmuriithi@huntington.edu
Joined the Huntington University faculty in 2020.
Dr. Jennifer Muriithi teaches at the Arizona location of Huntington University's Doctoral Program in Occupational Therapy. She has over twenty-five years of experience as a practicing occupational therapist, with specialty interests in occupational justice and the empowerment of refugees and asylum seekers.
Dr. Muriithi hopes to inspire new clinicians to make a powerful impact in their spheres of influence with their clients, their profession, and their communities. She believes that the contributions occupational therapists make to life must be in collaboration with other disciplines and hopes to pass this mentality on to her students.
An Arizona native, Dr. Muriithi lives in Mesa, Arizona, with her husband, Bernard. Her work as an occupational therapist has led her to many places, including Afghanistan, Turkey, and Cuba. She holds a passion for learning from other cultures, which greatly affects her work with refugees and asylum seekers. In her spare time, Dr. Muriithi enjoys travel, reading, downhill skiing, and studying foreign languages. She bears the proud distinction of speaking just enough Turkish to get her into trouble and just enough Spanish to get her back out.
Education
Doctorate in Occupational Therapy, University of Utah
Bachelor of Arts in university scholars, Baylor University
Notable Experience
Occupational therapy clinician, 25 years
Adjunct teacher/Guest lecturer, 5 years
Involvements
American Occupational Therapy Association
Arizona Occupational Therapy Association
World Federation of Occupational Therapists