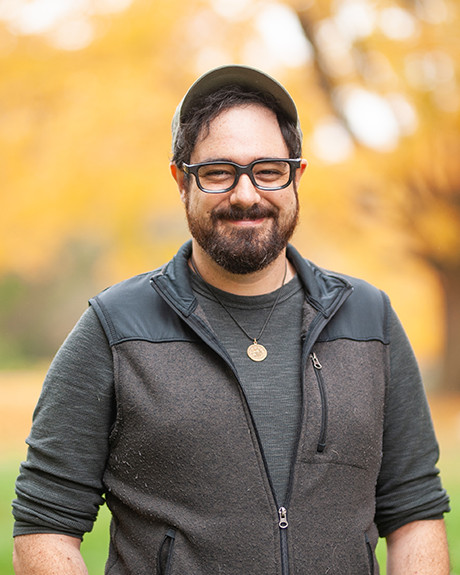 Joshua Addessi
Professor of Digital Media Arts / Animation
260-359-4319
jaddessi@huntington.edu
Joshua Addessi's specialty is in visual development, illustration, 2D/3D character animation, digital sculpting and modelling for animation. He has over 10 years of experience in his area, working with a variety of clientele ranging from children's media to web, print, and video. Joshua earned his Bachelor of Science degree in animation from Huntington University in 2010 and is near completion of his Masters of Fine Arts degree in visual development from the Academy of Art in San Francisco.
In addition to his faculty position, he is currently a working freelance artist who has worked with clients such as Big Idea, Compass Creative Dynamics, the Fort Wayne Children's Zoo, New York Times Best Selling Author E.G. Foley, Bruce Coville, and numerous other projects and authors around the country. Joshua has also been involved with mentoring numerous award-winning student films, many recognized nationally.
Joshua's illustrations appear in numerous published works, including the young adult series The Gryphon Chronicles by E.G. Foley and the Rosco the Rascal series by Shana Gorian. Other works include theatre backdrop paintings and designs for productions such as Alice in Wonderland and The Jungle Book for Chicago-based ministry and children's community theatre Compass Creative Dynamics. His animal illustrations can also be seen on display at various animal exhibits at the Fort Wayne Children's Zoo.
To see more of Joshua's illustration and digital sculpting work, visit https://joshaddessi.blogspot.com/