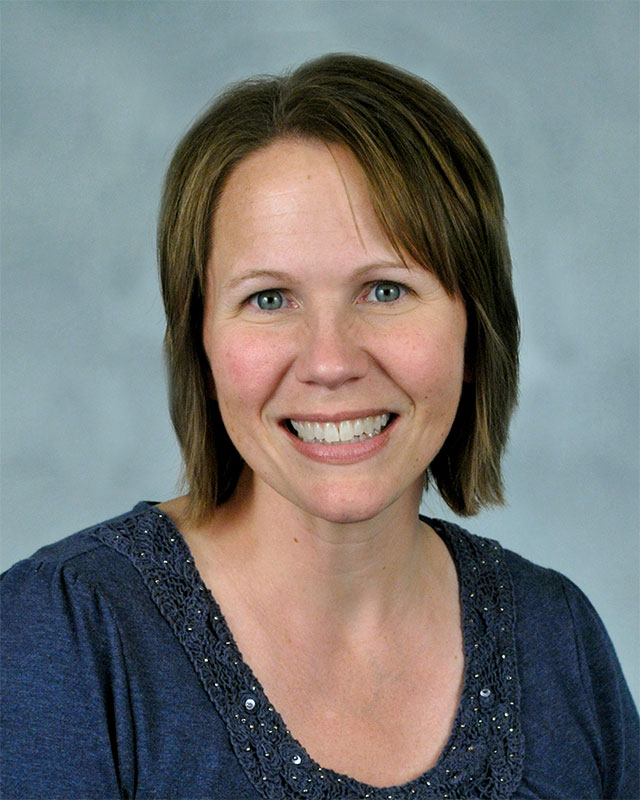 Associate Professor
260-702-9632
lgerig@huntington.edu 



Dr. Laura Gerig teaches psychology classes in the doctoral program in occupational therapy at Huntington University. In the past, she has also taught psychology classes in both the university's undergraduate psychology and graduate-level counseling programs as an adjunct professor. She is interested in researching assessment, development, and attachment.

Laura enjoys spending time with her husband and four children and keeping up with her children's sporting events, concerts, and theater performances. She and her family are also highly involved in their church, particularly as teachers in the children's department.
Education
Ph.D. in School Psychology with a cognate in Neuropsychology from Ball State University
Master of Arts degree in School Psychology from Ball State University
Bachelor's degree in Psychology from Taylor University
Notable Experience
Adjunct professor of psychology and counseling for 9 years at Huntington University
Professor for 5 years at Taylor University Fort Wayne
Contract worker for counseling in both school systems and private counseling settings