Noelle Thomas
Visiting Instructor of Film Production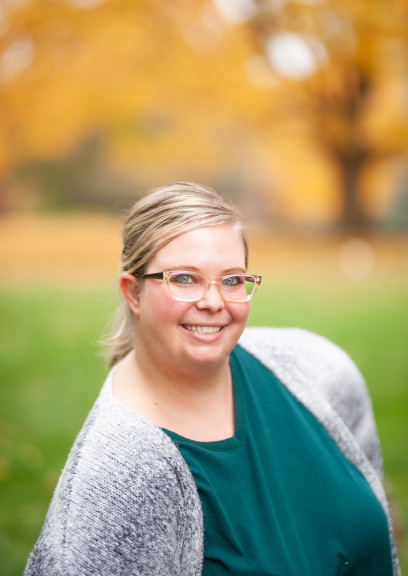 (260) 359-4146
nthomas@huntington.edu
Noelle Thomas teaches in the Department of Digital Media Arts, specializing in film editing and motion graphics. She returned to her alma mater after graduating with her master's degree in editing from the American Film Institute Conservatory, where she sat under the tutelage of editors such as Donn Cambern, Stan Salfas, Ferrel Levy, and Howard E. Smith.
As an educator, Noelle strives to encourage creativity in her students and help them achieve their ambitions. Her goal for her students is that they would carry with them a solid understanding of an editor's role in filmmaking and that they would be able to apply the post-production skills they learn wherever they go in their career.
Noelle is originally from Vernon, Michigan, and currently lives in Huntington with her husband, Ryan. Her first thesis film, Frontman, has thirteen festival wins and eight nominations, with its highest accomplishment being a semifinalist at the Student Academy Awards in 2016. In her free time, Noelle enjoys cooking, photography, and travel.
Education
MFA in editing, American Film Institute Conservatory
Bachelor of Science in film production, Huntington University