Reagan Bergstresser-Simpson
Fieldwork Assistant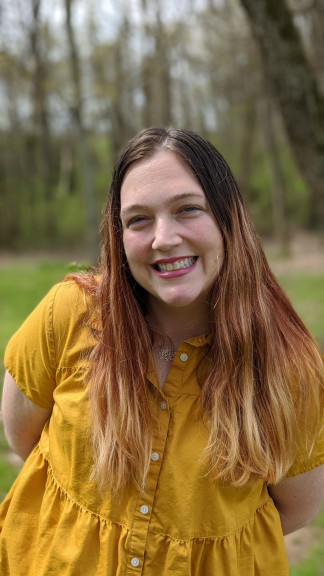 (260) 702-9629
ebergstresser-simpson@huntington.edu
Dr. Reagan Bergstresser-Simpson holds a Bachelor of Science in Psychology from Middle Tennessee State University and a Doctorate in Occupational Therapy from Belmont University. She is a registered and licensed occupational therapist and holds a national phlebotomy certification as well. She joined the Huntington faculty in 2017 as the Fieldwork/Capstone Assistant and works as an occupational therapist in her local community.
Dr. Bergstresser-Simpson has a wide variety of experience in the medical field. Growing up in a family of medical experts, she developed an interest in therapy and medicine at an early age. After completing her degree in psychology, she began to explore many different facets of the medical field. She served as a research assistant for autism and Alzheimer's programs at Vanderbilt University Medical Center, was the office manager and certified medical coder for Northfield Family Practice in Murfreesboro, Tennessee, and attended the Masters in Business Administration program at Trevecca Nazarene University to hone her understanding of business in medical practice. Along the way, she discovered occupational therapy and found it to be the perfect combination of her expertise and interests. Her experience has given her the opportunity to connect with a broad range of ages in both rural and urban communities, with focus on skilled nursing, acute care, schools and assistive technology.
Dr. Bergstresser-Simpson is a member of the Tennessee American Occupational Therapy Association and has been involved with several other organizations through fieldwork and residency, including Special Kids (Murfreesboro, Tennessee) and Camp TJ (Glasgow, Kentucky). She has a keen interest in seating, positioning, and mobility. During her doctoral residency, she worked extensively with seating and positioning at Permobil, Inc. of Lebanon, Tennessee, lobbied in Washington for mobility rights, presented at Nashville State Community College, and also collaborated with the Users First Alliance where she created marketing materials, helped with membership recruitment and served as a presenter at the International Seating Symposium. She is a philanthropist at heart and appreciates the opportunity to get involved in charitable events through her work.
Dr. Bergstresser-Simpson is a native of Melbourne, Florida, and currently resides in picturesque Bell Buckle, Tennessee, with her husband, two children and three cats in the residential community of one of the nation's oldest boarding schools. She is a musician and crafter and enjoys using her expertise in occupational therapy to create hands-on learning activities for her children. She is also an avid traveler and loves exploring local and world cultures