Ruth Ford
Associate Dean of Health Sciences, OTD Program Director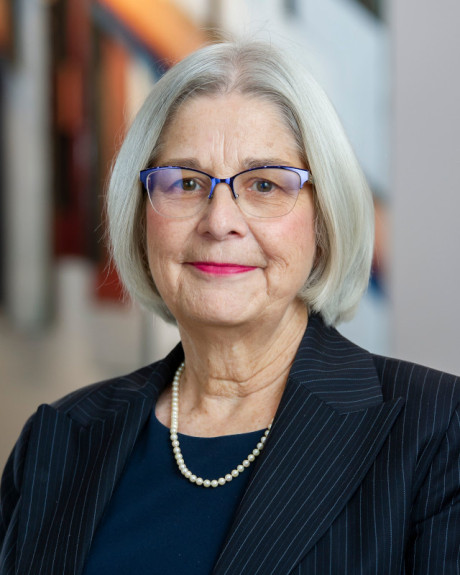 (260) 702-9620
ruth.ford@huntington.edu
Dr. Ruth Ford is the developing founder of the Occupational Therapy Program at Huntington University. She has 20 years of full-time academic experience in addition to her extensive involvement with master- and doctoral-level occupational therapy students through coursework in kinesiology; anatomy; geriatrics; research; assistive technology; management and leadership. Dr. Ford has participated in committee work for accreditation activities with HLC, SACS and provided administrative oversight for ACOTE accreditation for the assistant, masters, and doctoral programs. Dr. Ford provides consultation to developing entry level doctoral programs. She has received grants from the Baptist Healing Trust for Sacred Work ($16,000); Research Retirement Foundation ($83,262 with in kind donation of $170,000) for an adaptive OT Home; Memorial Foundation ($500,000) – new health science building; and Christy Houston Foundation ($56,690) for clinical equipment; Rotary scholarships ($3,500); Rotary residency projects ($6,120), corporate donations for student textbooks ($24,000 over 6 years); and gas cards ($8,000) for fieldwork travel.
Dr. Ford earned a Bachelor of Science degree in occupational therapy (OT) from The Ohio State University; a Masters in Biomedical Sciences from the former Medical College of Ohio (University of Toledo), and a Doctorate in Education from Bowling Green State University. Her research externship at the national AARP headquarters in Washington, DC led to her dissertation titled Leadership Influence on Work Opportunities for Older Adult Workers (2004). Dr. Ford holds certification as a Living In Place Professional (CLIPP) and has earned the American Occupational Therapy Association Roster of Fellows national award (FAOTA). She has previous credentialing as a Certified Hand Therapist (CHT) 1991-2001 and Board Certification in Gerontology (BCG) 2001-2007. She has participated in extensive professional presentations at the local, regional, and national conferences and workshops. Research interests and publications include issues regarding aging, driving, and older adult workers. Her professional service includes membership on the occupational therapy licensure boards in Tennessee and Ohio. In addition, Dr. Ford has served on committees at the district, state, and national occupational therapy associations.
Dr. Ford is a practicing occupational therapist with 43 years of clinical experience in administration, management, acute care, rehabilitation, out-patient, long term care, home health and has served as an expert witness. At the corporate level, she has worked as a rehabilitation consultant for long-term care and as a corporate director of rehabilitation services for up to 85 affiliated and non-affiliated long term care settings across the country for Harborside HealthCare. She has managed over 500 occupational and physical therapists and speech language pathologists in this capacity.
Dr. Ford's service to the community includes membership in the United Methodist Church; Rotarian (Past President) and Paul Harris Fellow; Instructor for CarFit (older driver fit for safety and education program); Trainer for We Need to Talk (Driver Cessation Program); Driver safety programming with Indiana Department of Transportation (TDOT), AARP and AAA; Master Trainer for A Matter of Balance (fall prevention program); former Board Member of WAVES, Inc. (Developmental Disabilities); and Leadership Franklin, Tennessee. Dr. Ford is
creating student learning opportunities at Huntington University for Health Sciences, Inter-professional Education with five other Universities and research projects through the Fort Wayne Community Research Consortium.