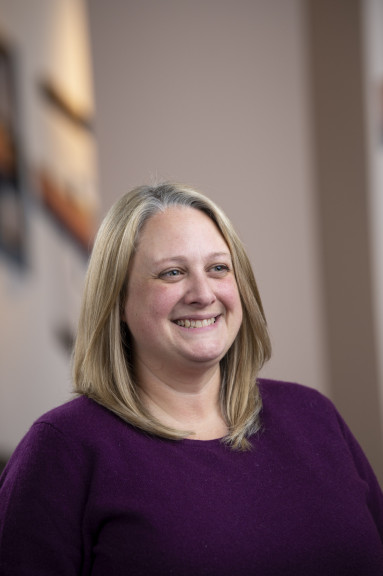 Sara Best
Academic Fieldwork Coordinator, Assistant Professor
(260) 702-9625
sara.best@huntington.edu
Joined the Huntington University faculty in 2015.
Dr. Sara Best joined the faculty in 2015 with a teaching focus on pediatric occupational therapy. In June 2016, Dr. Best assumed the position of Academic Fieldwork Coordinator of the OTD program, overseeing clinical placements for Level I and Level II fieldwork for all students. Her experience as a traveling therapist allows her to advise students who may not have much experience with traveling to best prepare for their experiences.
Prior to becoming an OT, Dr. Best worked in early childhood education with children ages birth-5 years. Dr. Best has nine years' experience as a practicing occupational therapist, having worked in acute care, skilled nursing, pediatric outpatient, adult outpatient, and pediatric home health as a traveling therapist.
Dr. Best is a certified Autism Specialist, has presented at national conferences, and has collaborated on several articles that have been published in peer-reviewed journals. Dr. Best has recently joined AOTA's AFWCC ad hoc committee to address fieldwork issues in occupational therapy, and is the chair of a subcommittee on student issues relating to Level II fieldwork. Dr. Best and Dr. Reagan Bergstresser-Simpson continue to work hard to secure fieldwork placements that are personalized to students' individual interests and needs, increasing the number of affiliations and potential fieldwork sites.
Dr. Best loves to travel, especially in the form of long road trips with her dog, who is a wonderful companion if a terrible navigator. Dr. Best enjoys hiking, swimming, kayaking, reading, crafting, yoga, and is determined to enjoy cooking.