Stephen J. Bennett
Professor of Old Testament and Ministry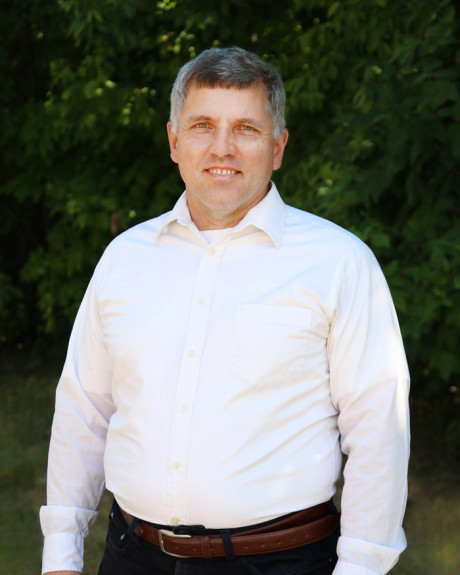 (260) 359-4234
sbennett@huntington.edu
Joined the Huntington University faculty in 2020.
Stephen J Bennett, PhD, teaches in the Institute for Christian Thought and Practice. His specialties are the Old Testament and missions.
As an educator, Stephen's primary goal is to glorify Christ by helping students grow in their faith, critical thinking, and the practical application of their skills. By the time they graduate, he wants his students to understand their place in the Kingdom of God, the overwhelming love of God in Christ, and how to communicate that love to a hurting world.
Stephen hails from Auckland, New Zealand, but currently resides with his wife, Christi-An, in Huntington, Indiana. When he is not teaching, he enjoys forging iron and playing the guitar.
Education
PhD in Old Testament and missions Manchester University, England
Bachelor of Science in accounting Auckland University, New Zealand
Notable Experience
Associate Professor of Old Testament, 2 years Asia Pacific Nazarene Theological Seminary, Philippines
Professor of Old Testament, 16 years Nyack College, New York
Pastor, 5 years Warwick Valley Church of the Nazarene, New York
Publications and Awards
Global Wesleyan Dictionary of Biblical Theology, edited by Robert Branson, 2020
Ecclesiastes/Lamentations, New Beacon Bible Commentary
"A Wisdom that is Woe!: Allusions to Ecclesiastes in Moby Dick," Literature and Theology, March 2013
"Love Over Gold: The Song of Songs for New Zealand," International Review of Mission, Jan. 2002
"Tlawm-ngaih-na: Holiness in the Mizo Context of Myanmar," The Mediator, April 2002
"Domesticating the Prophetic Voice in Asia and the Pacific," The Mediator, 2001