Andrew Edmonds
Technical Director for the Theatre Department / Assistant Director of the MCA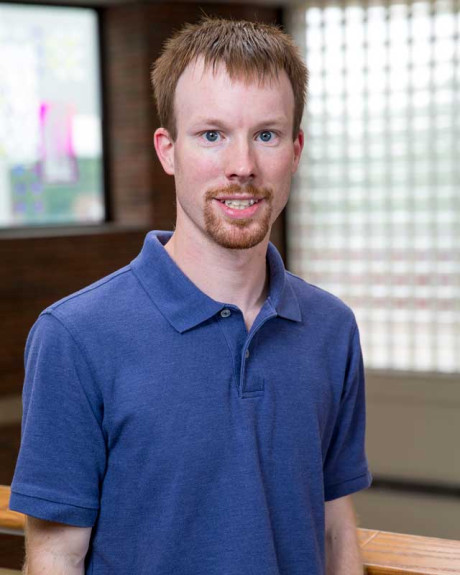 (260) 359-4167
aedmonds@huntington.edu
Andrew has a bachelor's degree in Theatre Design and Technology, and a master's in business administration both from Huntington University. He began working full time at HU in the fall of 2014 as the Technical Director for the Theatre Department and has since taken on the role of Assistant Director of the Merillat Centre for the Arts.
Andrew's responsibilities include supervising the scene shop, designing scenery, lighting, and sound for mainstage theatre productions, coordinating technical details for all events held in Zurcher Auditorium, purchasing, installing, and maintaining entertainment technology, and training and developing a team of student technicians. He also serves as an adjunct professor and teaches courses in Theatre Technology, Music Business, and Worship Leadership.
Before his roles at Huntington University, Andrew worked as the Technical Director at the Honeywell Center in Wabash, Indiana, where he managed a 1500 seat auditorium that hosted national touring acts and corporate and community events. He also was the resident Sound Designer at Maples Repertory Theatre in Macon, Missouri, for two seasons. Andrew's years of experience in live entertainment and theatre make him a valuable asset to the team at Huntington University, and he enjoys the challenging atmosphere, collaboration with others, and empowering students.