Lauren Frischman
Director of Student Programming and Resident Director for Baker and Roush Halls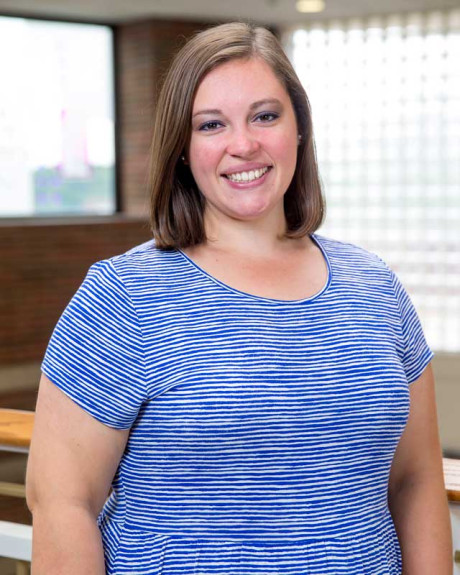 (260) 568-5080
lfrischman@huntington.edu
Lauren Frischman joined Huntington University in the fall of 2016 as the coordinator of student activities and the Forester Village resident director and transitioned to the resident director for Hardy Hall in the fall of 2017. From Wabash, Indiana, she returned to her alma mater after graduating in spring of 2016.
While she was a student at HU, she served for four years in a variety of positions in Student Government Association (SGA). She also was a four-year Hardy Hall resident and a two-year resident assistant in the building. Lastly, one could often find her writing press releases, magazine stories, and biographies such as this during her two years spent as the Office of University Relations student employee.
She enjoys writing encouraging notes, traveling, spending time with those who make her laugh and/or feel loved and watching cooking shows. Her favorite HU memories include getting to know four-year's worth of Hardy Hall women, winning Olympiad three times and the fact that she was able to petition for the addition of Wild Cherry Pepsi in the Habecker Dining Commons.