Mallory Harrigan
Resident Director for Roush and Baker Halls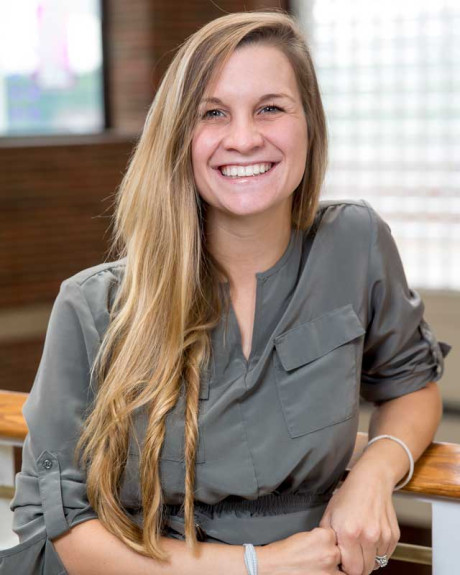 (260) 358-3515
mharrigan@huntington.edu
Mallory Harrigan is the resident director of Baker Hall and Roush Hall. Since beginning her role at HU in 2008, Harrigan has been steadily educated in what makes this a great place to live.
Baker/Roush is a great place to create and sustain meaningful relationships with your peers, whether through playing pool in the common lounge, meeting for devotions in the prayer room, or cooking dinner with friends on your floor.
Since Harrigan's apartment and office are located in the building, she has the chance to interact daily with the students that call Baker/Roush "home."
"It has been a blessing to be able to laugh and cry with students, to have meaningful conversations about Jesus and life, to discuss passions and ideas, and even to get beat in ping pong," said Harrigan. "It is incredibly energizing to serve and lead this mini-society of more than 200 students! I love this place and I look forward to the continued growth of the Baker/Roush community."