Nick Johnson
Head Coach - Men's and Women's Cross Country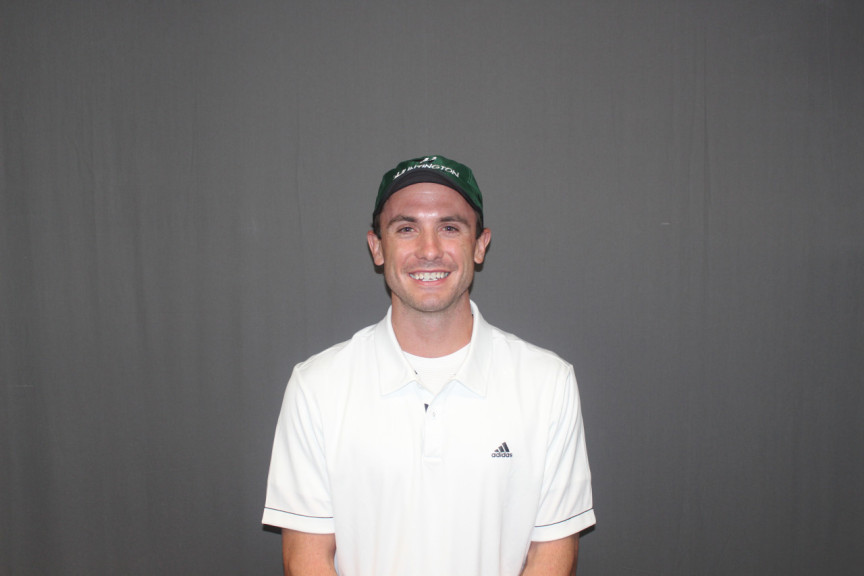 260-341-1624
njohnson@huntington.edu
Nick Johnson enters his 3rd season as the Huntington men's and women's cross country coach. Johnson is the just the third head coach in program history.
Johnson's wife Lauren, currently running professionally for Adidas, serves as an assistant in the program. Over the course of the last two years, their athletes have claimed 38 All-American honors, six national individual/relay titles, two NAIA Athlete of the Year honors, two USTFCCCA Athlete of the Year honors and a National Outstanding Performer of the Year accolade while his event-specific athletes contributed to a national indoor track team title last spring.
His resume also includes coaching the 2019 NAIA National Cross Country Champion in Hannah Stoffel.
At the conference level, his athletes have earned 17 individual Crossroads League titles, accumulated 41conference badges and set 13 league records.
Johnson returned to his hometown with over eight years of coaching experience to his name at a variety of levels including high school, college and professional programs. During this time, he has also served as a consultant to his own business Johnson Running to provide coaching/logistical expertise to individuals, teams, corporations and national federations.
Johnson enjoyed a decorated prep career at Huntington North High School before taking his talent across town to HU. Running under Coach Tom King, Johnson excelled in both cross country and track as a Forester.
As an upperclassman, Johnson helped guide his team to back-to-back trips to the NAIA National Cross Country Championships where HU finished 12th and 10th respectively. As a senior, the four-time All-League honoree finished eighth individually at Nationals by running a PR 24:36 to earn his first of three NAIA All-American badges.
During his final campaign in cross country, Johnson was also deemed the Crossroads League individual conference champion and won the 2008 Griak Invitational, the largest cross country race in the world.
Johnson was also a main cog for King's track and field program where he logged seven appearances at the NAIA National Track and Field Championships over the course of his career. His senior year was most notable as he earned his final two All-American honors by finishing fourth in the 5,000 meters at indoor nationals and that same spot in the same race at outdoor nationals.
In Johnson's final track season, he was also the Crossroads League champion in the 5,000 meters and 10,000 meters. He currently holds the Forester record in the half marathon and outdoor 5K and ranks in the top four of the HU history books in six other running events. Johnson was honored for his tremendous success as a Forester by being inducted into the HU Hall of Fame in 2017.
Johnson's professional associations include being USATF Level 1 certified. He is also United States Olympic Committee Safe Sport certified. Additionally, he holds membership to USA Track and Field.
Johnson graduated Cum Laude with a BS in Exercise Science in May of 2009. He and his wife Lauren reside in Huntington, Ind.