Quinn Fetters
ABLE Coordinator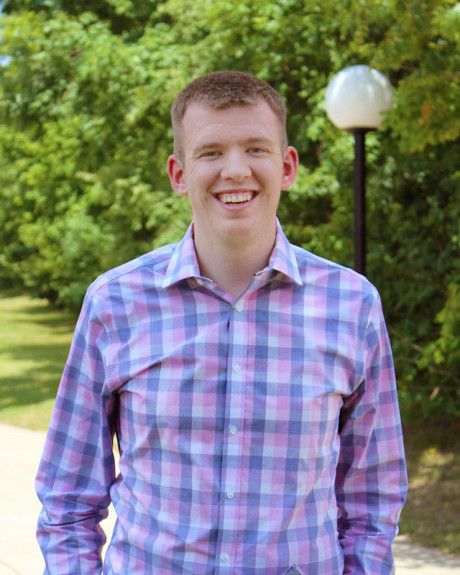 260-359-4106
qfetters@huntington.edu
Quinn Fetters joined the Huntington University staff as ABLE coordinator in 2019. In this role, he helps students with developmental disabilities have a positive campus experience that promotes the growth of independence in a variety of areas, including job skills, social skills, and finances, through the Achieving Balance in Life through Education (ABLE) program. An alum of Huntington University, Quinn was a peer mentor with the ABLE program during his time as a student. Some of his favorite University memories include leading a Bible study through ABLE.
He holds a bachelor's degree in children's ministry with a minor in exceptional populations. Prior to returning to his alma mater, Quinn served as a pastoral intern for ABLE ministries at Emmanuel Community Church from 2017-19, where he provided pastoral care for families with children who had special needs, planned and oversaw the Night to Shine Prom in 2018 and 2019, and developed pre-existing respite nights. He also has internship experience with Hope 4 Macky & Friends.
Originally from Harrisburg, Pennsylvania, Quinn currently resides in Columbia City. He is an avid sports fan – particularly a basketball fan – and even visited Spain during the Euro Cup in 2012 to watch the Spain National Team claim victory.