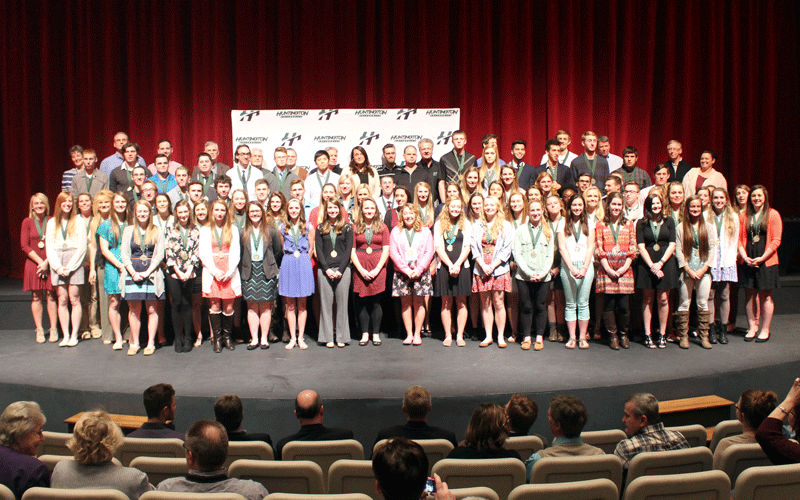 HUNTINGTON, Ind. - Huntington University Athletic Director Lori Culler has announced that 86 HU student-athletes representing 17 different teams have been named to this year's Athletic Honor Roll.

In front of 250 family and friends, student-athletes were recognized for their outstanding academic achievement at the 3rd annual Athletic Honor Roll Ceremony on Sunday.

"What a tremendous day of celebration as we inducted 86 of our finest student-athletes into our Athletic Honor Roll," said Culler. "These student-athletes not only excel at a high level on the playing field, but they also strive to use their God-given talents and abilities in the classroom as well. These 86 individuals exemplify the true definition of all that we envision our student-athletes to be."

In order to be eligible for this honor, a student-athlete must achieve a cumulative GPA of 3.5 or higher.

The Huntington University Foresters compete in 17 intercollegiate sports for men and women. In the past decade, Huntington has produced 39 NAIA All-America honors and 234 All-America Scholar Athlete honors. Huntington University is a comprehensive Christian college of the liberal arts offering graduate and undergraduate programs in more than 70 academic concentrations. U.S. News & World Report ranks Huntington among the best colleges in the Midwest.