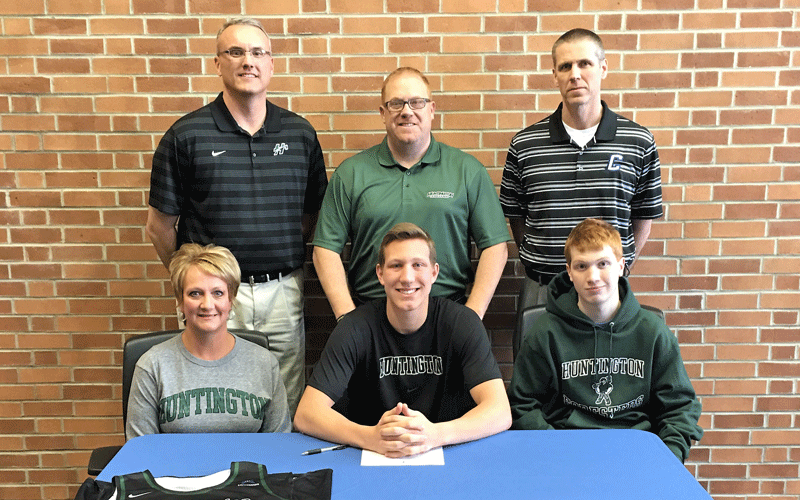 HUNTINGTON, Ind. – Huntington University head coach Ty Platt continues to add depth to his 2016-17 roster with the signing of Carroll High School standout Kelham Brown.

Brown averaged 8.5 points, 5.0 rebounds, 1.7 assists and 1.4 steals to help guide the Chargers to a 22-7 record this past season in addition to garnering several awards. The 6-3 forward earned Second Team All-Conference and Second Team All-Northeast Indiana honors in addition to being named to the Hall of Fame All-Classic Team and invited to try out for the 22nd annual Nancy Rehm Border Wars Team.

A three-year starter for Carroll, Brown was also named Game-Day Magazine's Comeback Player of the Year as a junior in addition to receiving Honorable Mention All-Conference accolades that same year. He was also voted by teammates as his team's hardest worker two years in a row.

Coach Ty Platt looks forward to Brown's contribution to the program. "We are very proud that Kelham is becoming a Forester. Kelham is a hard-working, strong, fierce competitor who has a great college career in front of him."

"He can score, defend, has a great understanding of the game, and is the type of player that is all about doing whatever it takes to win. Kelham has played a very demanding high school schedule and has been a part of a lot of winning. Above all Kelham is a quality young man that will fit in nicely with our team."

Kelham is the son of Dave and Holly Brown of Fort Wayne, Ind.

The Huntington University Foresters compete in 17 intercollegiate sports for men and women. In the past decade, Huntington has produced 39 NAIA All-America honors and 234 All-America Scholar Athlete honors. Huntington University is a comprehensive Christian college of the liberal arts offering graduate and undergraduate programs in more than 70 academic concentrations. U.S. News & World Report ranks Huntington among the best colleges in the Midwest.