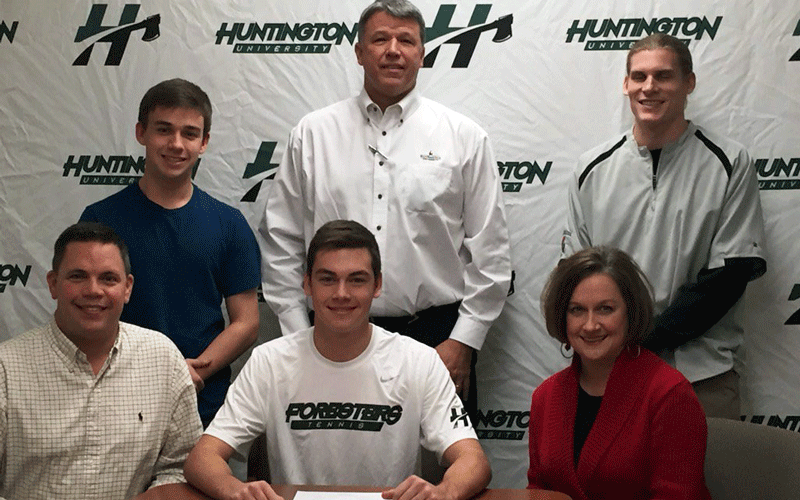 HUNTINGTON, Ind. - The Huntington University men's tennis program inked its first recruit for 2016-17 with the signing of DeKalb standout Luke Buttermore.

Playing at the No. 1 spot this fall, Buttermore finished the season with a 19-5 individual record and for his efforts earned a spot in the sectional singles tournament where he finished second.

In addition to his personal success, Buttermore also enjoyed the success of his team. In addition to helping guide the Barons to an overall record of 18-2, he also paced his team to the regional finals this past fall.

HU head coach Kreg Eckert looks forward to what Buttermore will offer his team next year.

"It matters how much you want to win. His drive and tenacity to win, above all, shows that he has what it takes to be successful at this level. He's also a great fit for the team in terms of character."

Buttermore plans to study finance and business at Huntington in the fall.

The Huntington University Foresters compete in 17 intercollegiate sports for men and women. In the past decade, Huntington has produced 39 NAIA All-America honors and 234 All-America Scholar Athlete honors. Huntington University is a comprehensive Christian college of the liberal arts offering graduate and undergraduate programs in more than 70 academic concentrations. U.S. News & World Report ranks Huntington among the best colleges in the Midwest.