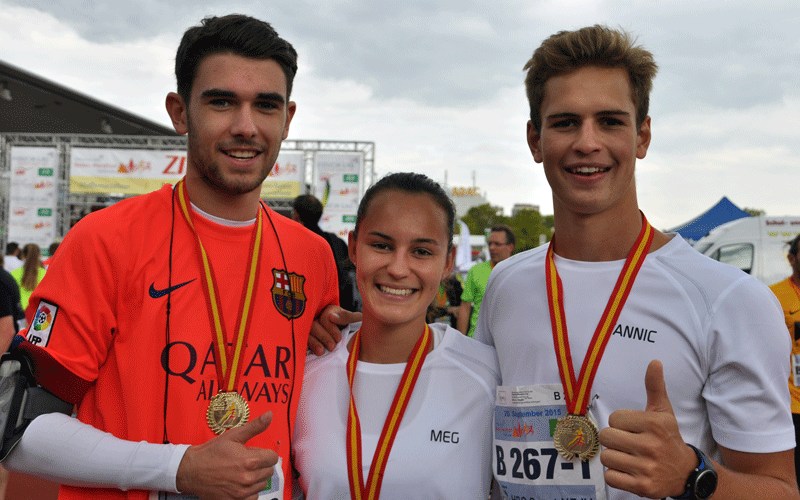 HUNTINGTON, Ind. - The Huntington University women's tennis team has inked its first 2016-17 recruit with the signing of Heidelberg native Meg Dolde.

Hailing from South West Germany, Dolde began her tennis career at the age of seven and has become one of the top players in the Southern German district league where she plays outdoors on clay in the summer and indoors on granulate in the winter.

Dolde currently plays at the No. 1 spot for her tennis club on three different team including a ladies team, co-ed team and under 18 team. At the junior level I, she was the local district singles champion at U10, U14 and U16.

"This university felt good from the beginning," said Dolde, "Huntington was very open, friendly and the admissions process was very well organized.

"Coach Ferguson made a great impression and the team spirit from the other players came across very strongly. The girls contacted me and shared experiences, which was really appreciated. They were very welcoming and I hope I can give something back. I'm looking forward to starting this new and exciting chapter in my life!"

Coach Ferguson is equally excited to add Dolde to his roster. ""I'm very pleased and excited that Meg will be playing for Huntington University next fall. Meg was recruited by quite a few U.S. colleges and her decision to play for our tennis program is a huge win for us. I feel confident Meg will do well at HU."

Dolde plans to study business management at Huntington.

The Huntington University Foresters compete in 17 intercollegiate sports for men and women. In the past decade, Huntington has produced 39 NAIA All-America honors and 234 All-America Scholar Athlete honors. Huntington University is a comprehensive Christian college of the liberal arts offering graduate and undergraduate programs in more than 70 academic concentrations. U.S. News & World Report ranks Huntington among the best colleges in the Midwest.