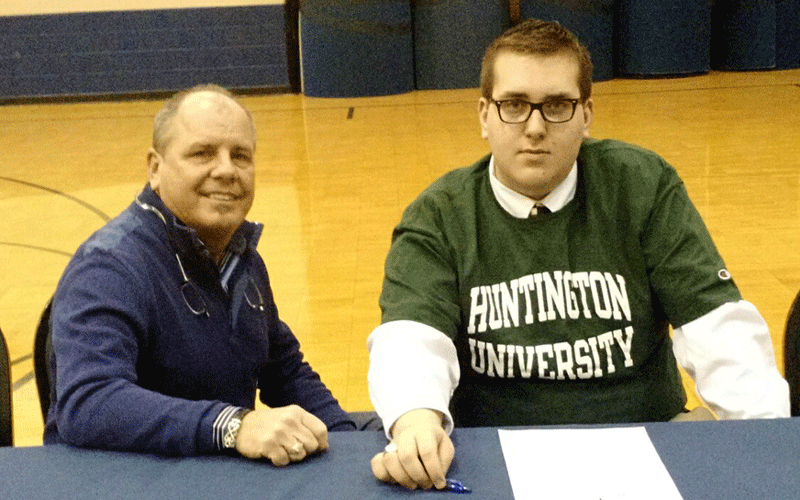 HUNTINGTON, Ind. - Bishop Dwenger High School standout Tim Topp signed his letter of intent to bowl for Huntington University this fall. He plans to study history education at HU.

While at Dwenger, Topp was a four-year starter for the Saints and had a high school average of 208. He boasts a high youth average of 209 and his high game is 299. This past February he not only helped his team qualify for the Indiana High School Bowling semi-state, he also qualified for semi-state as an individual.

Topp has competed on the Pro Bowl West All Star Team the past three years and was a member of the 2015 All Star team champions. He won the King of the Hill tournament three straight years starting in 2013 and also competed in Junior Gold.

Tim is pictured with his father Tom.

The Huntington University Foresters compete in 17 intercollegiate sports for men and women. In the past decade, Huntington has produced 39 NAIA All-America honors and 234 All-America Scholar Athlete honors. Huntington University is a comprehensive Christian college of the liberal arts offering graduate and undergraduate programs in more than 70 academic concentrations. U.S. News & World Report ranks Huntington among the best colleges in the Midwest.