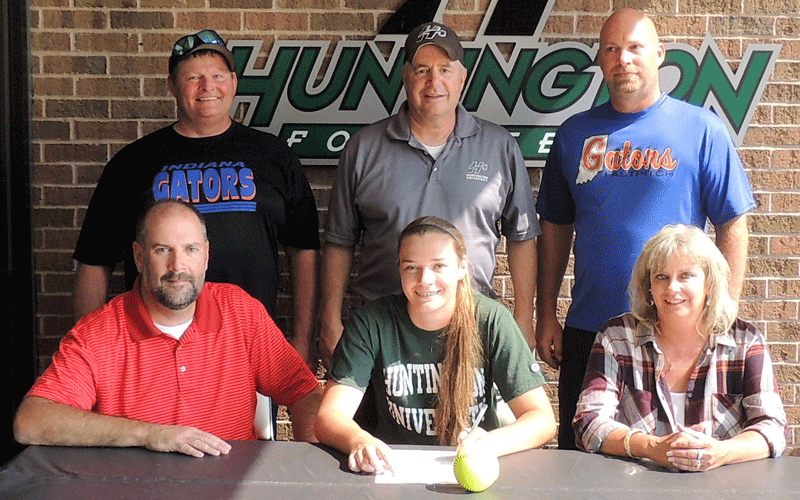 HUNTINGTON, Ind. – Huntington University softball head coach Doug Gower has inked his first 2017-18 recruit with the signing of Avon High School standout Paige Eichelberger.

The two-year starting first baseman for the Orioles, Eichelberger boasts a .987 fielding percentage. Out of 318 total chances, she has 303 put-outs and 11 assists, with only four errors.

Over the last two years, the Avon native has helped her team to a 50-9 record, a Hendricks County championship, two undefeated Hoosier Crossroads Conference championships and the 2016 Indiana Class 4A State Championship.

Eichelberger is a two-time Honorable Mention All-Hoosier Crossroads Conference honoree and plays for the Indiana Gators travel softball team in the off season. She is a member of National Honor Society, Delta Epsilon Phi (National German Honor Society), is in the top 20% of her graduating class and will graduate with academic honors.

Eichelberger is planning to major in biology with an environmental science minor.

Pictured seated are father Dave, Paige and mother Elaine. Standing are Indiana Gators Coach Mike Smitson, HU Coach Doug Gower and Indiana Gators Coach Scott Hazelbaker.

The Huntington University Foresters compete in 17 intercollegiate sports for men and women. In the past decade, Huntington has produced 38 NAIA All-America honors and 254 All-America Scholar Athlete honors. Huntington University is a comprehensive Christian college of the liberal arts offering graduate and undergraduate programs in more than 70 academic concentrations. U.S. News & World Report ranks Huntington among the best colleges in the Midwest.