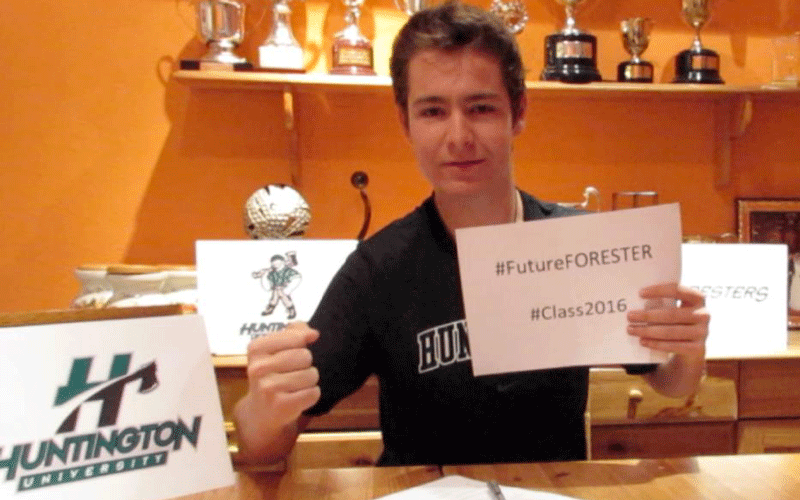 HUNTINGTON, Ind. - Huntington University head coach Rick Sholund has announced that Luis Esteban of Pozuelo de Alarcon Spain has signed his letter of intent to play golf at HU this fall.

As a starter for Club de Campo Villa de Madrid, Esteban helped guide his team to a first place finish at Madrid's Tournament as well as a Top Ten finish at Spain's National Tournament.

In individual play, Esteban took second at Madrid's under 25 in Somosaguas and third in Madrid's Under 18 Match Play Tournament.

"I feel very blessed to have this opportunity to coach Luis as he continues his already outstanding competitive career," said Sholund. "He will bring an intense and competitive mindset and work ethic with him to the HU program."

The Huntington University Foresters compete in 17 intercollegiate sports for men and women. In the past decade, Huntington has produced 39 NAIA All-America honors and 234 All-America Scholar Athlete honors. Huntington University is a comprehensive Christian college of the liberal arts offering graduate and undergraduate programs in more than 70 academic concentrations. U.S. News & World Report ranks Huntington among the best colleges in the Midwest.