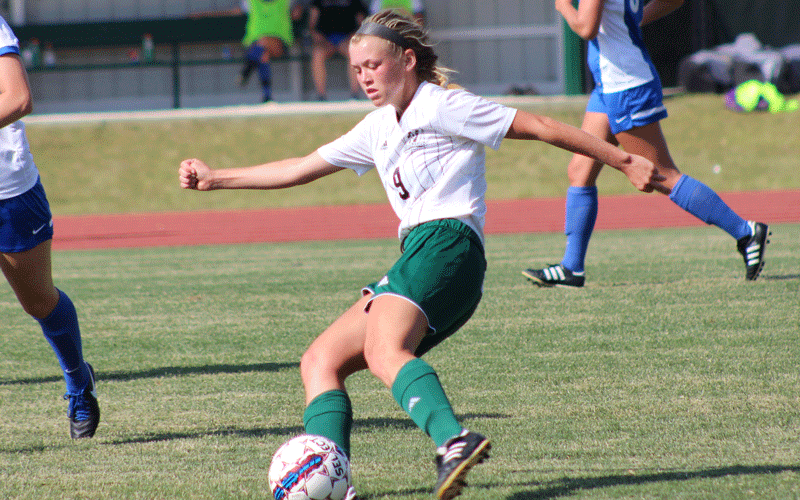 HUNTINGTON, Ind. - Playing in its home opener against Madonna University on Wednesday, the HU women's soccer team scored within the first four minutes for the early 1-0 lead before the Crusaders got the equalizer in the 31st minute.

It was a defensive battle the rest of the way as the score remained deadlocked at 1-1 through regulation to force overtime. Two OTs later, the score stood for the 1-1 draw. With this tie, the Foresters move to 0-1-1 while MU starts their season 0-0-1.

Just like the previous match, Matéa Knispel and Jaime Calvin teamed up on a corner to find back netting. This time it was a beautiful struck ball by Calvin to Knispel who one-touched into the back of the net from the top of the box at the 3:35 mark. The goal marks Knispel's ninth of her career.

HU finished with 13 shots to Madonna's 17 but logged ten corner kicks, six more than their visitors.

While Coach Burge would have preferred the W to avenge last year's 5-0 loss to the Crusaders, she is pleased with where her team's at this early in the year. "Although we had our flat moments today, as a whole I'm pleased with the shift in play and the benchmarks we are setting for a solid 2017 season.

"The ladies worked diligently today against a tough Madonna crew. We may have come out even, but I'm excited to watch this season unfold."

The Foresters hit the road on Tuesday to take on Indiana Tech under the lights at 7:00 p.m.

The Huntington University Foresters compete in 17 intercollegiate sports for men and women. In the past decade, Huntington has produced 38 NAIA All-America honors and 274 All-America Scholar Athlete honors. Huntington University is a comprehensive Christian college of the liberal arts offering graduate and undergraduate programs in more than 70 academic concentrations. U.S. News & World Report ranks Huntington among the best colleges in the Midwest.