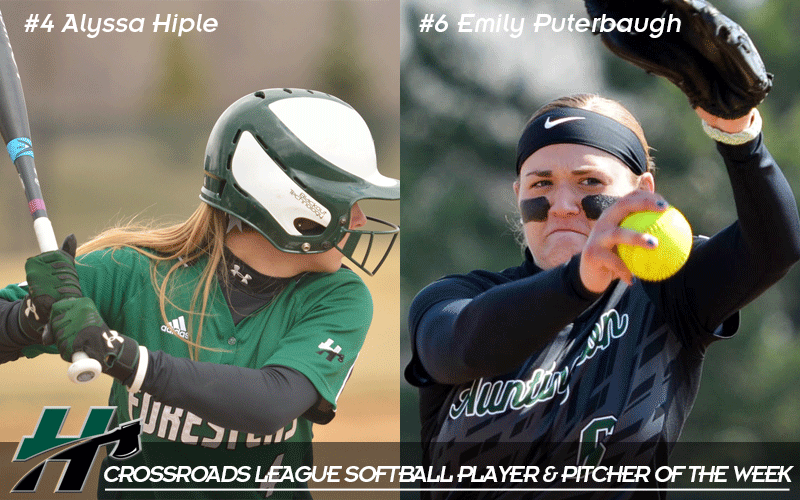 HUNTINGTON, Ind. – The Huntington softball team swept the Crossroads League weekly honors as announced by the league earlier this afternoon.

For the second consecutive week, Emily Puterbaugh (Petersburg, MI, Summerfield HS) earned Pitcher of the Week accolades. The senior right-hander guided the Foresters to an 8-1 win over the University of Saint Francis on Tuesday of last week. She gave up five hits, an unearned run and two walks while striking out ten for her ninth straight win. She currently boasts a 1.25 ERA.

Alyssa Hiple (Huntington, IN, Huntington North HS) was tagged this week's Player of the Week. She helped lead her team to a pair of wins over USF on Tuesday. The sophomore left fielder went 6-for-7 for .857 which included a three-run blast in HU's 8-5 win over the Cougars. Her slugging percentage for the week was an off-the-chart 1.286. She also scored three runs and drove in six more.

The Huntington University Foresters compete in 17 intercollegiate sports for men and women. In the past decade, Huntington has produced 39 NAIA All-America honors and 234 All-America Scholar Athlete honors. Huntington University is a comprehensive Christian college of the liberal arts offering graduate and undergraduate programs in more than 70 academic concentrations. U.S. News & World Report ranks Huntington among the best colleges in the Midwest.