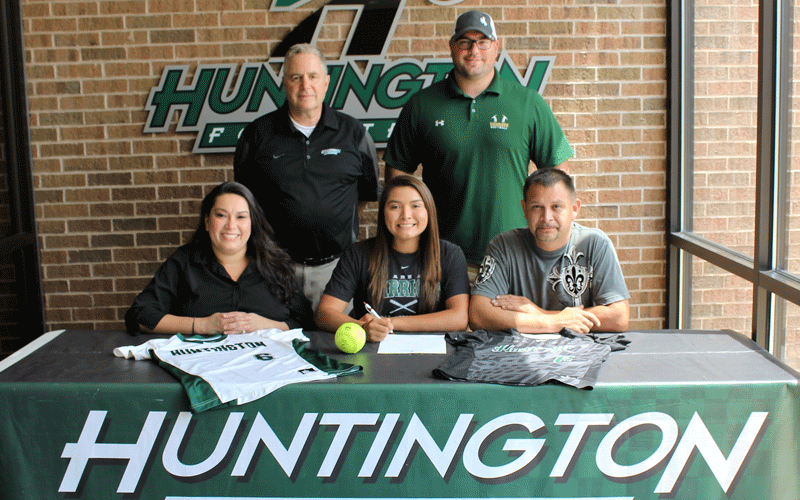 HUNTINGTON, Ind. – The Huntington University softball program added another standout player to its roster with the signing of Wawasee High School senior Allissa Flores.

Flores, the Warriors' four-year starting second baseman, tallied 44 hits which included 18 for extra bases this past spring on her way to a .458 batting average. She scored 39 runs on the season to go along with knocking in another 28 to help guide her team to a 24-6 record and a second consecutive NLC conference title.

The heavy hitter collected seven dingers in her final campaign to lead the league in home runs for the second straight year. After receiving Honorable Mention All-NLC accolades in 2015, Flores was an All-NLC honoree as a senior in addition to being deemed her team's best defensive player having boasted a .957 fielding percentage.

Pictured seated are mother Zulema, Allissa and father Juan. Standing are HU Coach Doug Gower and Wawasee Coach Jared Knipper.

The Huntington University Foresters compete in 17 intercollegiate sports for men and women. In the past decade, Huntington has produced 38 NAIA All-America honors and 254 All-America Scholar Athlete honors. Huntington University is a comprehensive Christian college of the liberal arts offering graduate and undergraduate programs in more than 70 academic concentrations. U.S. News & World Report ranks Huntington among the best colleges in the Midwest.