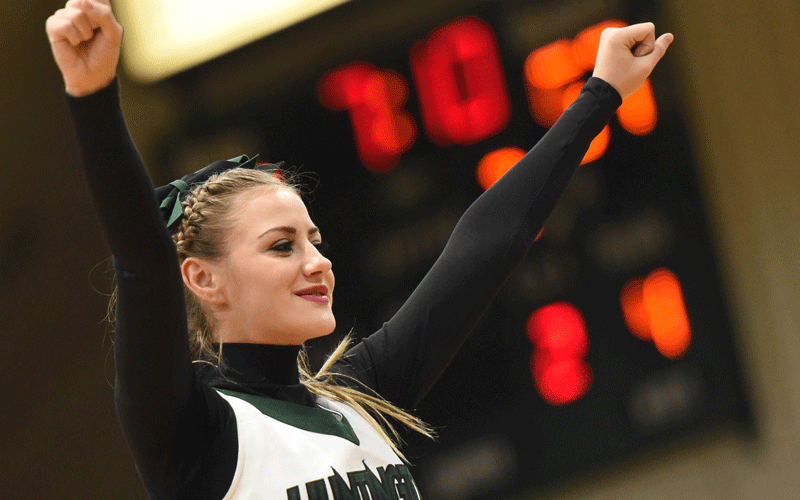 HUNTINGTON, Ind. - The Huntington University cheer squad will host its annual winter Junior Forester Cheer and Stunt Clinic on January 14 from 8:00 a.m. – 12:00 p.m. at the Merillat Complex Fieldhouse for kindergarten – 8th graders.

Participants will learn cheerleading fundamentals to include jumps, motions and stunting techniques. Participants will learn a cheer, chant, dance and stunt routine that will be showcased during halftime of the HU men's basketball game on January 21, 2017 at 3:30 p.m.

Cost to attend the clinic is $25 which includes clinic, snack, drink, t-shirt and entrance for participant and immediate family members to the game. Participants will also learn about the NAIA Champions of Character Five Core Values.

Registration forms for the camp are available at the Huntington University Athletic Office or attendees can print off a registration form at www.huntington.edu/athletics/cheer-squad.

The Huntington University Foresters compete in 17 intercollegiate sports for men and women. In the past decade, Huntington has produced 38 NAIA All-America honors and 254 All-America Scholar Athlete honors. Huntington University is a comprehensive Christian college of the liberal arts offering graduate and undergraduate programs in more than 70 academic concentrations. U.S. News & World Report ranks Huntington among the best colleges in the Midwest.