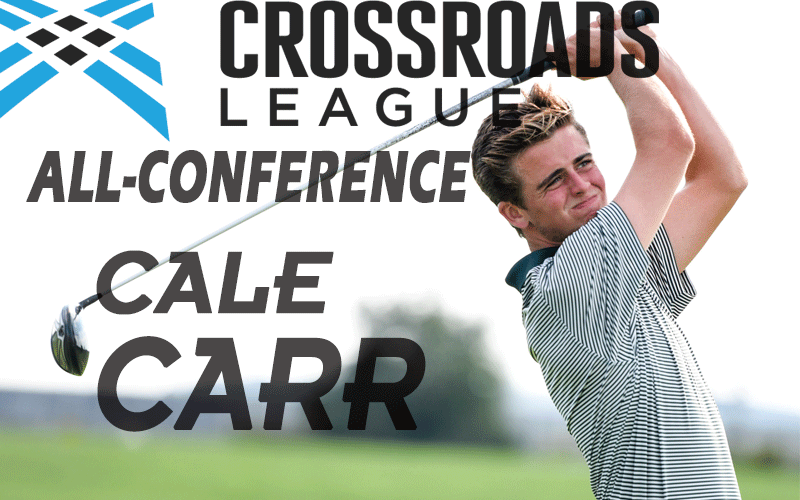 FORT WAYNE, Ind. – Huntington University sophomore Cale Carr fired a 12-over-par 225 (75, 73, 77) at the Crossroads League Championships at Pine Valley Country Club to pace Huntington. Carr finished 11th overall out of 45 golfers and was one of 11 athletes recognized as an All-Conference honoree at the conclusion of the tournament.

As a team, the Foresters shot a 960 to finish eighth. Coach Sholund's crew got off to rough start by posting a 328 in the opening round before bouncing back to shoot a 313 in round two and topping off the two-day event by turning in a 319.

"As a team we struggled form the start," said Sholund. "The guys did a good job of competing and keeping focused on the task at hand – we just didn't have our best stuff this weekend.

"Cale Carr received an All-Conference selection which transitioned to a coach's vote this year based on the entire season. It is an honor for him to be recognized by the coaches as one of the best of the Crossroads League. We are very proud of him and the year he had in his sophomore campaign."

Zach Borntreger finished second for HU by carding a 241 (81-79-81) good for 31st place. Luis Esteban recorded a 246 (86-81-79) to claim 35th. Rounding out Huntington's scores included Zak Cummings' 248 (86-80-82) and Chandler Rang's 272 (96, 90, 86).

Taylor repeated as the conference champs by firing an 867 followed by Marian (886), Indiana Wesleyan (897), Spring Arbor (926), Saint Francis (933), Mount Vernon (940), Grace (958), HU (960) and Bethel (968).

The conference tournament brings to a close the Foresters' year.

The Huntington University Foresters compete in 17 intercollegiate sports for men and women. In the past decade, Huntington has produced 38 NAIA All-America honors and 254 All-America Scholar Athlete honors. Huntington University is a comprehensive Christian college of the liberal arts offering graduate and undergraduate programs in more than 70 academic concentrations. U.S. News & World Report ranks Huntington among the best colleges in the Midwest.