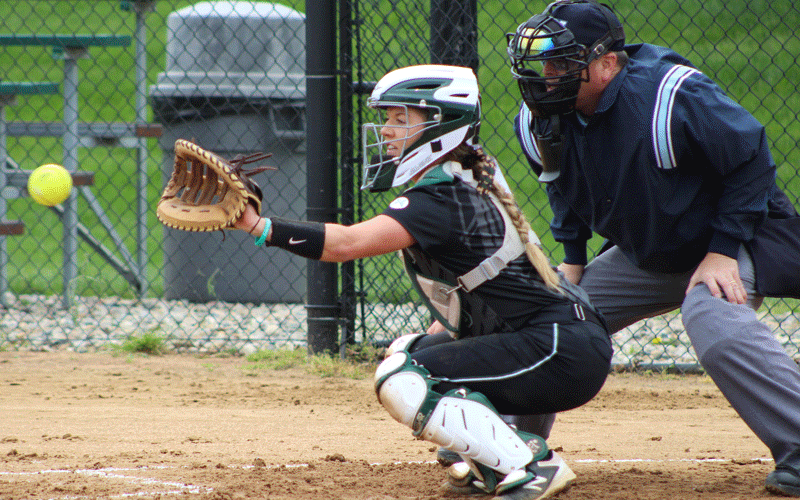 HUNTINGTON, Ind. – The HU softball team picked up a pair of wins, 11-1, 8-1, in its twin bill with the Pilots of Bethel College (2-45, 2-34) Friday afternoon. The Foresters are currently riding a seven-game win streak as they improve to 27-16-1 overall, 22-12 in league play.

It was two convincing wins as the Foresters mercy-ruled their visitors in the opener to finish in five. After scoring five runs through the first three frames, Coach Gower's crew exploded for six in the fourth to blow the game wide open.

Lairen Miller (15-8) gave up just three hits and an unearned run while striking out five for the complete-game win in the circle.

Offensively, HU finished with 12 hits with Camille Furrow going a perfect 3-for-3 at the plate to drive in three runs. Karley Blankenship added two hits and just as many RBI while Marty Harris also logged a pair of base pokes and an RBI.

Sabrina Bethel collected the game's first RBI by drawing a walk with the bases loaded in the first for the early 1-0 lead. Natalie McGuire then doubled in Miller, who had opened up the second with a single up the middle, before making her way home compliments of Audra Klopfenstein's single into shallow left-center.

Blankenship logged the first of her two RBI-singles in the third for a 5-0 advantage. The Pilots finally got on the board in the top of the fourth for a 5-1 difference but the inning belonged to the Foresters who sent 11 batters to the plate where they hammered out four hits and took advantage of two Bethel blunders and a hit batter to touch home six times.

The frame was highlighted by Furrow's two-run double to deep left, Harris' RBI-blast to that same spot and Blankenship's second run-scoring single.

The rainy nightcap was never in question as Huntington raced out to a 4-0 lead after their first at bat. McGuire led off with a walk, advanced to second on Casey Lehman's base poke into left-center and then scored from second on a steal and wild throw. RBI-singles by Miller and Joelle Beals accounted for runs #2 and #3 after which Beals eventually made her way home on a double steal to plate HU's final run of the frame.

Bethel's lone run came in the third to pull within three but their defense fell apart in the bottom of the inning with HU scoring twice on two different throwing errors while another run came by way of an Amber Klopfenstein sacrifice fly.

Huntington's final run came in the sixth on another double steal but this time it was Bailey Funkhouser, after doubling to left-center and advancing to third on McGuire's base-hit bunt, who scampered home while McGuire was caught in a run down between first and second.

Furrow earned the complete-game win on the mound, scattering three hits for a run while striking out three. The win is Furrow's 12th of the year.

HU wraps up its regular season with a doubleheader at Spring Arbor tomorrow at 1:00 p.m.

The Huntington University Foresters compete in 17 intercollegiate sports for men and women. In the past decade, Huntington has produced 38 NAIA All-America honors and 254 All-America Scholar Athlete honors. Huntington University is a comprehensive Christian college of the liberal arts offering graduate and undergraduate programs in more than 70 academic concentrations. U.S. News & World Report ranks Huntington among the best colleges in the Midwest.