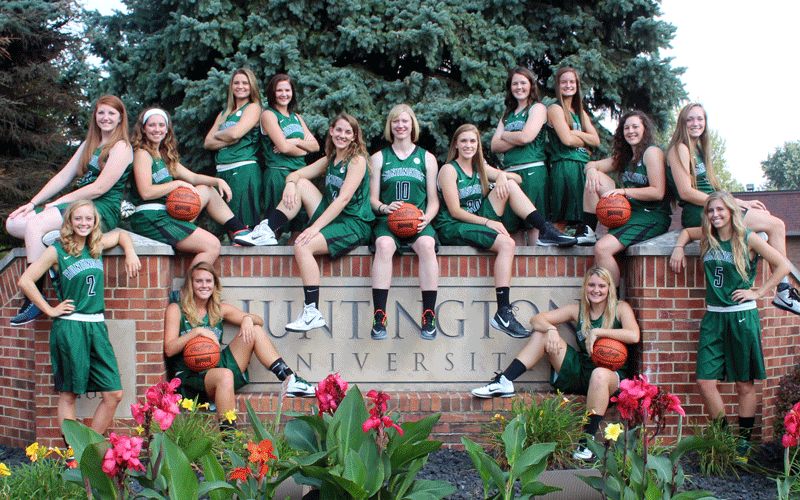 HUNTINGTON, Ind. - The Women's Basketball Coaches Association (WBCA) announced its annual Top 25 Team Honor Roll and for the 12th time since the program's inception in 1997, HU was among the list of honorees.

The Foresters finished the year with a team GPA of 3.548 to finish 11th among its NAIA peers.

"This is an accomplishment that speaks to the quality of individuals we have in our program," said head coach Lori Culler. "Their work ethic, perseverance and determination that are visible traits when they're competing on the basketball court are also the reason they excel in the classroom.

"What a blessing for me as their coach to have a front row seat in witnessing the productive use of their God-given talents and abilities."

The WBCA Academic Top 25 recognizes NCAA Division I, II and III; NAIA; and junior/community college women's basketball teams across the nation that carry the highest combined grade point average (GPA) inclusive of all student-athletes on their rosters for the entire season. The 2015-16 season is the 21st in which the WBCA has compiled the honor rolls.

The Huntington University Foresters compete in 17 intercollegiate sports for men and women. In the past decade, Huntington has produced 38 NAIA All-America honors and 254 All-America Scholar Athlete honors. Huntington University is a comprehensive Christian college of the liberal arts offering graduate and undergraduate programs in more than 70 academic concentrations. U.S. News & World Report ranks Huntington among the best colleges in the Midwest.