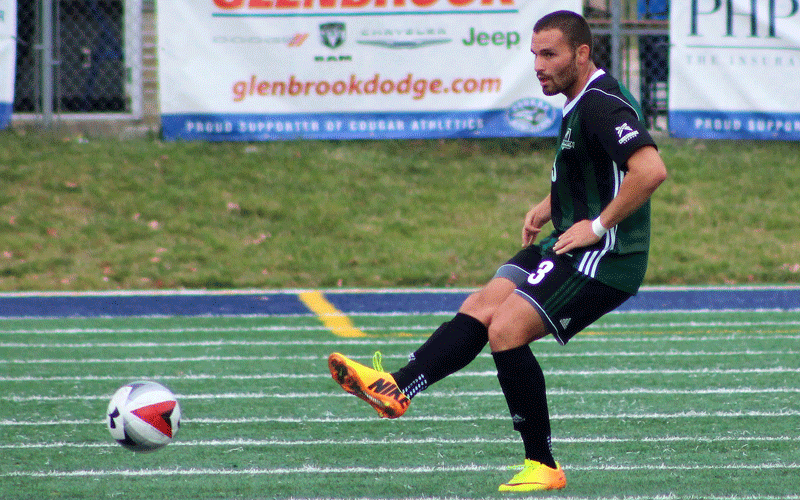 FORT WAYNE, Ind. - In one of their most productive offensive outings of the year, the Huntington men's soccer team logged a 5-0 road win over the University of Saint Francis Wednesday afternoon. It was HU's second highest number of goals scored on the season next to their 6-0 season opening win over IU East.

Today's win also marked the Foresters' third straight shutout over the Cougars. Huntington has outscored USF 13-0 the last three times these two local rivals have met.

Five different Foresters found back netting with Jake Erlandson sparking the score fest when he smashed a free kick past a line of USF defenders less than eight minutes in. Just before halftime, Ihsan Basaran made it 2-0 when he tallied his first collegiate goal on a corner kick for a two-goal lead heading into intermission.

It was rapid fire early in the in second half as HU scored three times in a six-minute span to put the game out of reach. Miguel de Sousa, Luke Unger and Ty Sproat, in that order, took turns breaking down the Cougar defense for easy scores.

It was a dominant performance and there was evidence to back that up in addition to the lopsided score as Huntington gave up just two shots, neither of which were on target, while generating 14 shots of their own, 12 of which were on goal.

Troy Hester spent the first 74 minutes in the frame before being relieved by Blake Cooke in HU's fourth clean sheet of the year.

Coach Lawson was extremely pleased with his team's play. "The boys were spot on today with their defensive energy and execution. We forced them into tight areas and that allowed us to get on the ball in their half.

"With five different scorers the offense was equal to the task. We had many positives today on both sides of the ball but our CMs stepped up and put their imprint on the game!"

Huntington improves to 5-2-3 overall, 1-0-1 in league play, while USF has not scored in their last three matches and drop to 3-8 overall, 0-2 in CL action. Next up for Coach Lawson's squad is a home match on Saturday with Goshen at 2:00 p.m.

The Huntington University Foresters compete in 17 intercollegiate sports for men and women. In the past decade, Huntington has produced 38 NAIA All-America honors and 274 All-America Scholar Athlete honors. Huntington University is a comprehensive Christian college of the liberal arts offering graduate and undergraduate programs in more than 70 academic concentrations. U.S. News & World Report ranks Huntington among the best colleges in the Midwest.