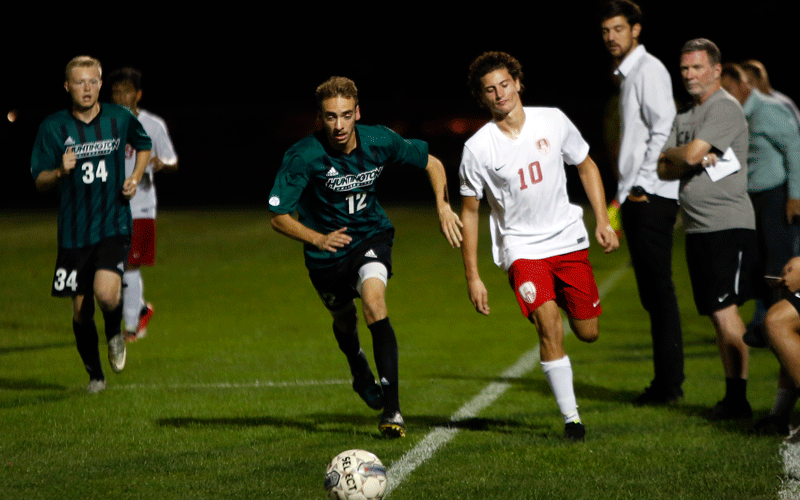 MARION, Ind. – The Forester men's soccer team picked off #16 Indiana Wesleyan University 1-0 Saturday night at Wildcat field on opening day of Crossroads League play. It marks HU's first win over the Wildcats since a 3-2 double OT decision dating back to October of 2011.

In a contest dominated by defense, Hayden Suter logged the game's only goal midway through the second half off a clever pass from Miguel de Sousa. It was Suter's first game-winner of his career. For Sousa, the assist was his third this season.

When all the dust had settled, the contest featured just 15 shots with IWU collecting nine, two of which were on target, while HU tallied six with their lone shot on frame finding back netting.

HU senior Brad Buzzard earned the shutout in goal while Lucas Fancello was charged with the loss for Wesleyan.

"The boys were fantastic," said Coach Russ Lawson. "They got after it tonight against a very good IWU team. There were so many plusses but the bottom line is we had a selfless spirit that was willing to meet the demands on both sides of the ball.

"This was a great team win for our program and our supporters were amazing tonight."

The Foresters will look to extend their win streak to three on Wednesday when they host the University of Saint Francis at 4:00 p.m.

The Huntington University Foresters compete in 17 intercollegiate sports for men and women. In the past decade, Huntington has produced 38 NAIA All-America honors and 254 All-America Scholar Athlete honors. Huntington University is a comprehensive Christian college of the liberal arts offering graduate and undergraduate programs in more than 70 academic concentrations. U.S. News & World Report ranks Huntington among the best colleges in the Midwest.